I am part of a MOPS (Mothers of Preschoolers) group that gets together twice a month.
One of the crafts I wanted to do this year is Bird Nest Necklaces. These are a super easy, beautiful craft and low in cost.
After getting all the supplies, each necklace cost about $2.
My goals when I pick an activity are 1) the activity to take about 15-20 minutes so it can be completed during our meeting, 2) for it to be something the Moms would find value in and 3) to stay in budget.
I also found some earring hooks in our craft closet so I am offering to the ladies the option of making earrings. It is basically the same process for both.
There is a video at the end. I find this craft is easier learned with a visual than with a list.
What you need:
approximately 5′ – 24 gauge wire (cut in half for earrings)
3 – 8 mm beads (6- 6 mm beads for earrings)
wire cutters
Jeweling pliers or needle nose pliers
jump rings
Necklace chain or earring hooks
How to make a Bird Nest Pendant:
1) Cut your wire to approximately 5′
2) String on your 3 beads leaving a little wire at the end.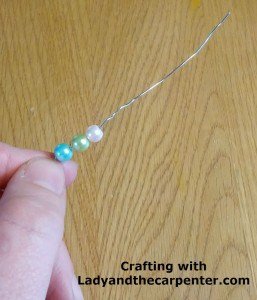 3) Put the beads in a triangle and wind the the wires together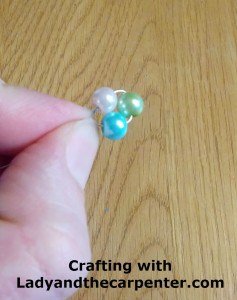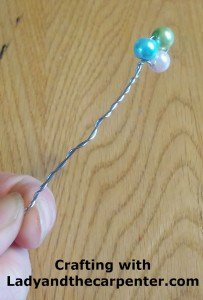 4) Wrap the wire around the outside of the beads. Keeping pretty tight around the beads.
5) Go until you have about 10-12 inches of wire left
6) At one of the spots where two beads meet, weave the wire through the inner wire and then around the bunch of wire wrapped around the beads.
7) Wrap wire around about three times. Repeat at each section where the beads touch.
8) Cut the remaining wire to about 1″ long. Curl the end and then stick the end into the bundle of wire around the beads (you don't want this end catching your clothes or skin later)
You can also make a loop with your wire at the top (see earring section for details)
9) Attach a jump ring by opening the ring and then weaving it through a part of the wires around the beads. Close the jump ring so that the ends touch.
10) Put the necklace chain through the jump ring.
To make Bird Nest Earrings:
Follow the same directions with these changes:
1) Use about 2 1/2 feet of wire for each earring
2) Use 6mm beads
3) Create a loop at the top of your pendant
If you are making earrings attach your earring hooks to the jump rings.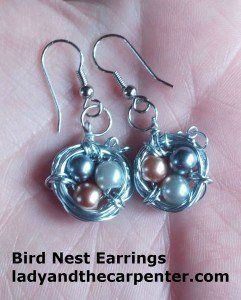 I made this video to show you the process. You'll need to forgive me for the few focusing issues toward the end.
Come Check out our other Crafting tutorials: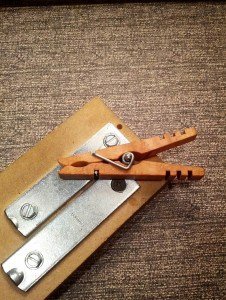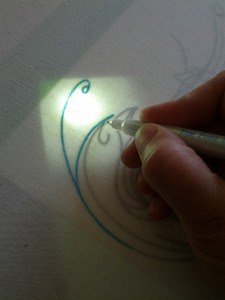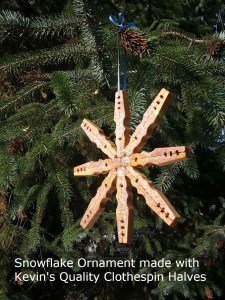 Teacher Appreciation Ornaments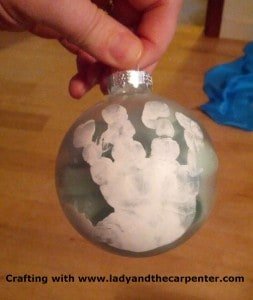 Happy Crafting,
The Frabjus Lady
Shared on the Homestead Blog Hop