I'm leaving on a jet plane…Don't know when I'll be back again….
 Yeah, always get that song stuck in my head when I take an airline flight. Off we go to North Carolina!!  On May 6th and 7th we (my awesome Mom and I) will be at the Mother Earth News Fair in Asheville, North Carolina as a vendor. Hoping to see some of your lovely faces there!

I really enjoy these fairs. The people are always upbeat and the weekend includes 2 full days of workshops on 13 different stages. They teach about everything from gardening to raising livestock to solar power. We stay really busy at our booth but I try to get away for at least one workshop or demo. One year we were by the stage where she butchered half a pig. (That was interesting.) This year I would love to see the soap making workshop or one of the fermentation workshops.
I also LOVE making connections with people. I reconnect with other vendors and speakers I have met at previous fairs. I get to know my neighbors and we joke through the weekend. I get to hangout with great people and share what we do. My favorites have to be those customers who try out a clothespin and then embrace it wide eyed (they tend to call themselves crazy. I tell them they are perfectly normal and in good company).
We will be bringing MANY new items to the fair this year. Since January we have introduced 7 new products:
Today I get to introduce 2 more products! Ya!
Our second most popular item is our Clothesline Bag. The Carpenter suggested we needed to add a "girly" pattern, I agreed…. I LOVE the pattern. It's feminine and a bit whimsical.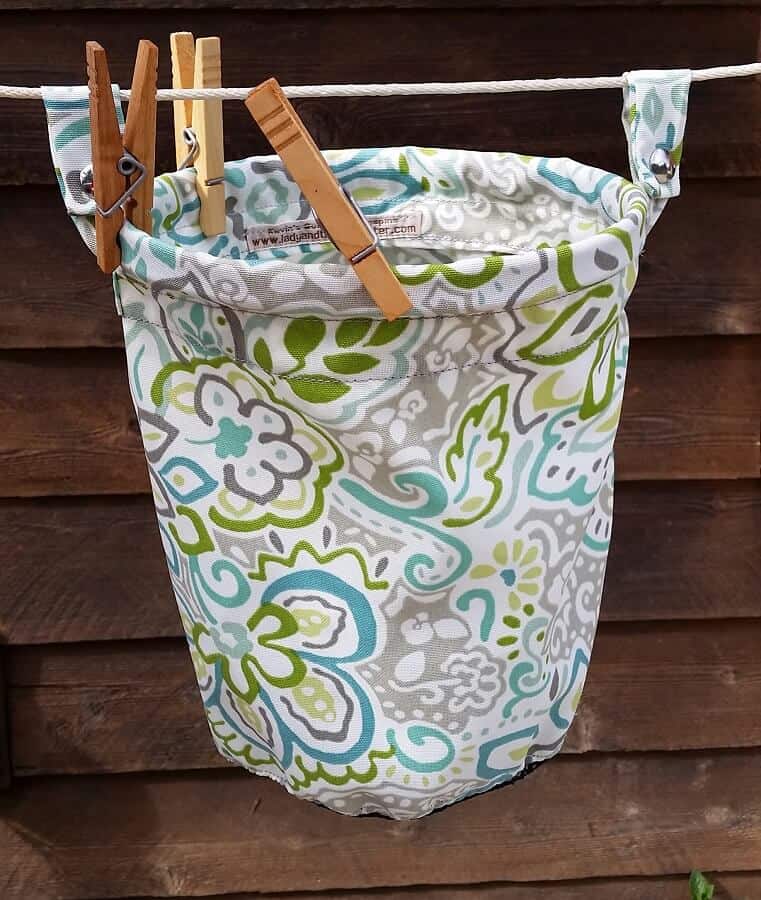 Reminds me of Spring and the crisp flowing pattern is a perfect match for those clean beautiful clothes swinging in the breeze.
The bottom is mesh for good airflow and each bag can fit over 150 clothespins. Each bag is made with marine grade materials.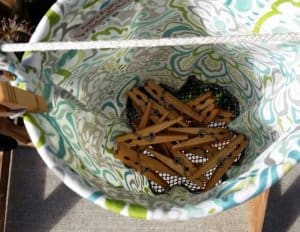 Here are our trio of bags now available at our store.
Each time we go to a fair we hand out lots of business cards. So, I asked The Carpenter to make me some wood business card holders. Little did I know when I asked for 2 basic business card holders he would make me all sorts of fun options. Aren't these great! (I have to say the one with a checkered front is my favorite) Instead of just keeping these beauties to ourselves we decided to add them to the store.
Keep in touch to see more new items. We plan on introducing a few more in a couple weeks!
Check out our store at Lady and the Carpenter Store to see all of our great products


 Happy Spring! 
The Frabjus Lady and The Screwy Carpenter