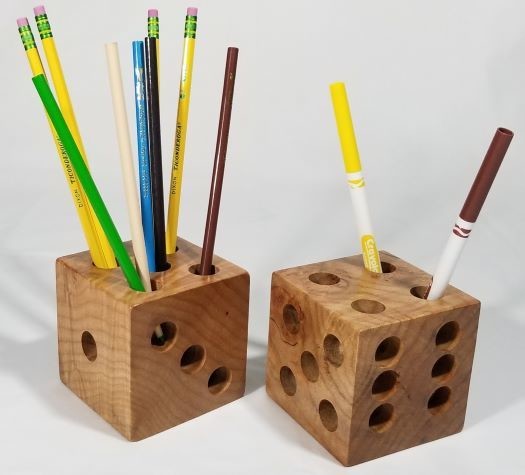 Dice Pencil Holder
SKU 00008
Product Details
Fun and Functional addition to your desk or as a gift for a friend's desk.
Each Die made out of solid maple
Measures 3.5" x 3.5" x 3.5" with 3/4" holes
Sold Individually.
Note: This is a handcrafted product and not every item will have the same wood grain pattern.

Save this product for later