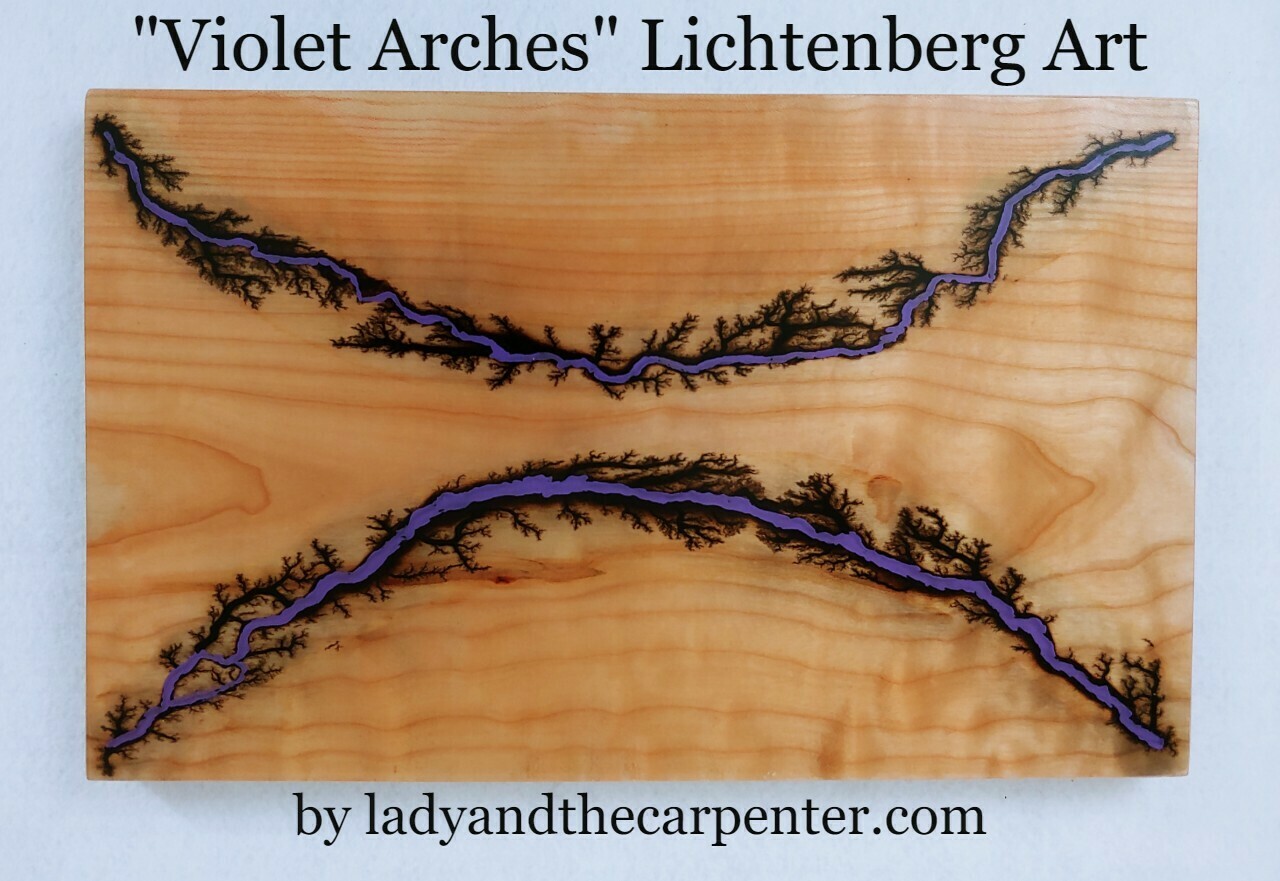 Lichtenberg Art
SKU 00092
Product Details
A truly unique gift.

We start with our stunning large cutting boards and create a lichtenberg/ electrical design in each. Paint is used to enhance the engraved areas and clear coated them with lacquer for a long lasting finish and shine. Perfect to accent any house decor.
Dimensions: 10" wide x 16" tall x 1" thick solid maple. This is a handcrafted product, dimensions and wood grain will vary from board to board.
Includes keyhole slots in each direction for hanging in any direction.
Note: This is a handcrafted product and not every board will have the same wood grain pattern.

Save this product for later