Since we have started our new adventure I have had several people say to me "But I don't have a clothesline, so I don't need clothespins…"  So, I gathered over 20 ways to use a clothespin…
Here they are… over 20+ uses for a Clothespin….
They are wonderful little gadgets! I have used them for quite a few things in the past. Since I carry several around with me all the time this simple invention of the clothespin has come to be very useful.
What I love is that they are beautiful and heavy duty clothespins. Many clothespin projects you find have fabric or paper Mod Podged on the pin or they painting them first. I understand that, the box store clothespin is not attractive. Our pins are beautiful already and don't need the added treatment.
Below I have compiled some of the many
Wonderful Ways to use Clothespins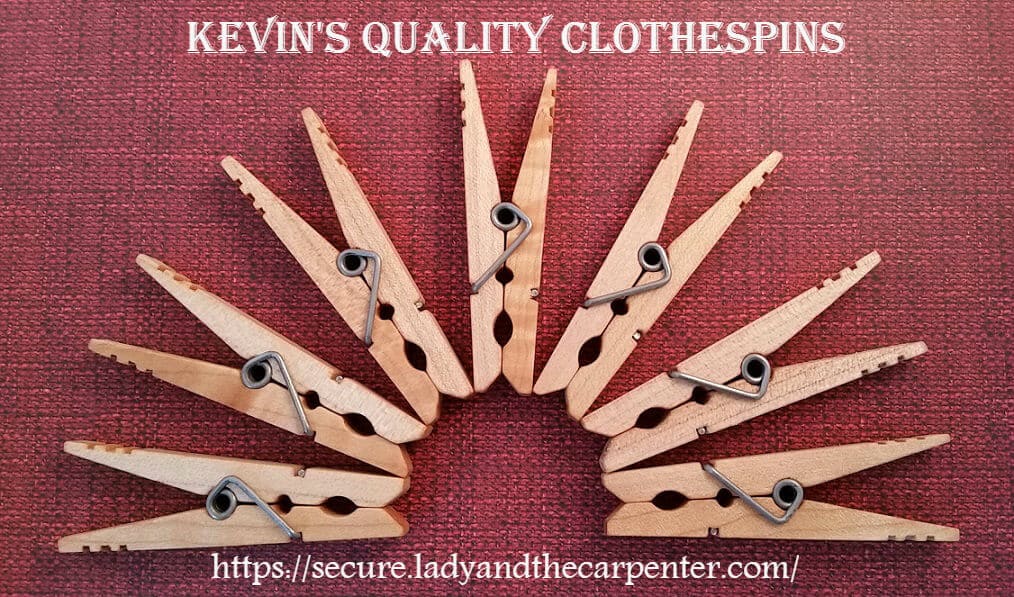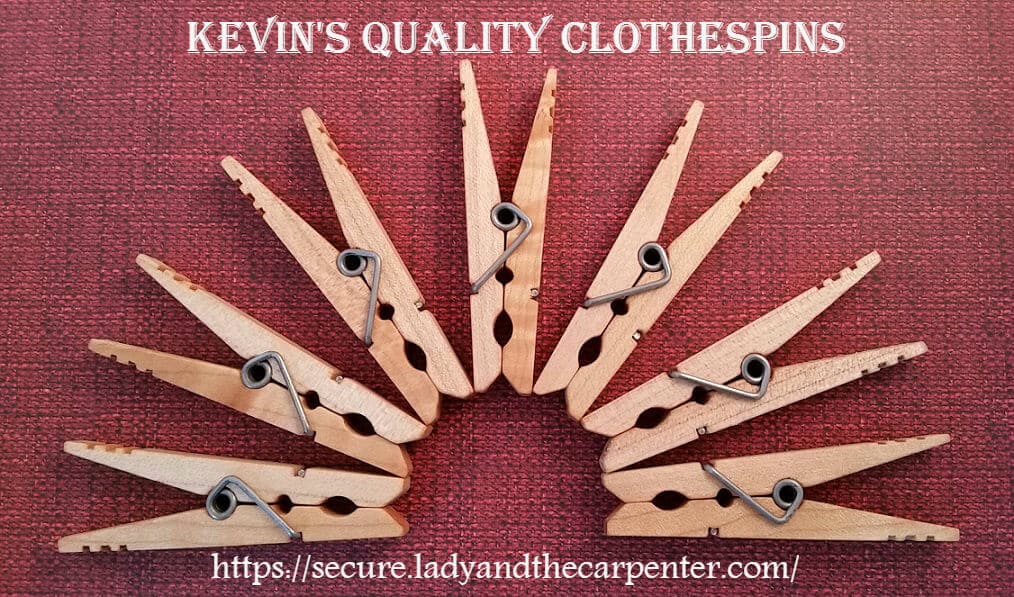 Want to visit our store? Click here.
1) Of course, My favorite use for our clothespins is for line drying.

 
When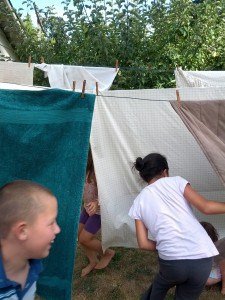 we started to line dry we quickly learned that the cheapy pins you get in the store just make the job frustrating.
Kevin's Quality Clothespins hold up to wind and weight.
Check out our Testing and the Review Page featuring many others who have tested them out for themselves. You can also see Kevin's Quality Clothespins reviews here
2) Art Corner
 Go here to see how I built it.
The kids and I love this use for clothes pins. It allows them to display their favorites and rotate ones out when they want to display something new. Depending on which wall on the amount of sunlight you can make it feel like a art gallery and the kids are proud to display their latest creations. I showed two setups, one on a white wall and another on a wood wall. I like the white walls better. The paintings stand out more and bring more color into the room. The colors seem to blend into the wood colors on the wooden wall.
3) Find it! 
I do t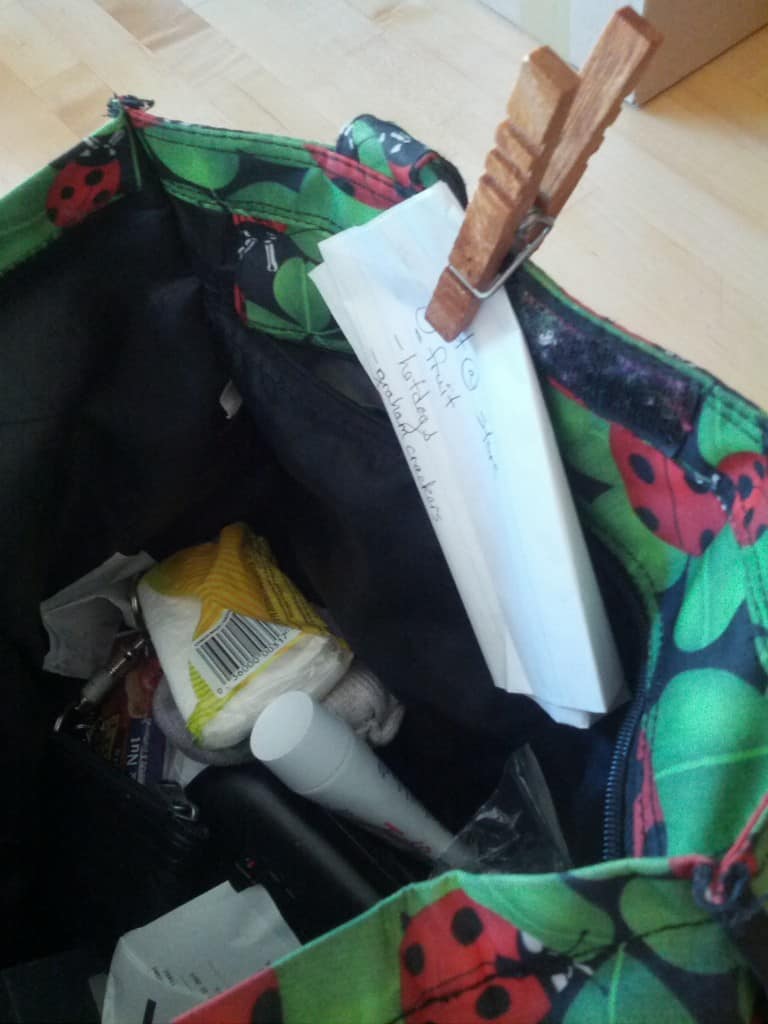 his all the time and it is a time saver. They come in handy to clamp something on to the side of my purse when I don't want it lost in the black hole it sometimes becomes… You know how this goes, you are standing in line trying to find you wallet and the people behind you are growing impatient or your kid gets a runny nose and it takes ten minutes of digging to find a kleenex. Hardest part now is remembering to use the clothes pin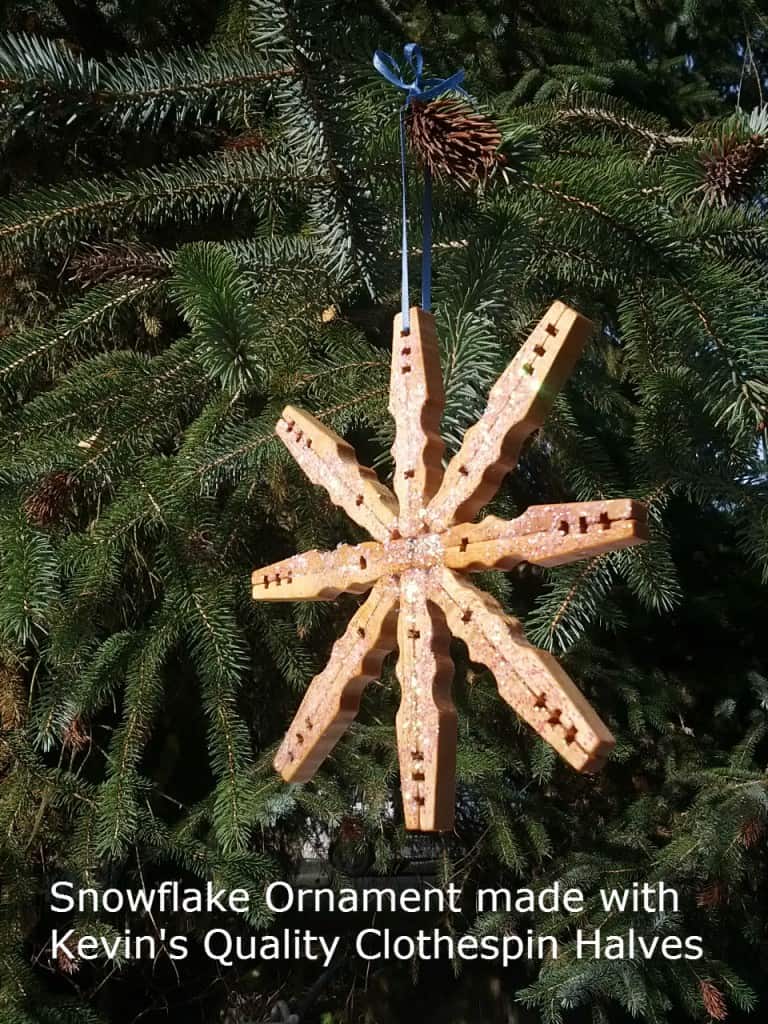 4) Snowflake Ornaments
These fun ornaments can also be used as trivets. they can be used as gifts for Christmas time. Pretty ornaments with multiple purposes. Not hard to add glitter or paint to bring a special customization to a fun idea.
5) Keep Pairs of gloves together.
I love this… I also pair it with this idea. Our Clothespins are strong enough to hold those wet, heavy and drippy winter gloves
6) Organize your thread
This would also work great for those small bunches of yarn…
For storage you could clip to a pants hanger with multiple tiers.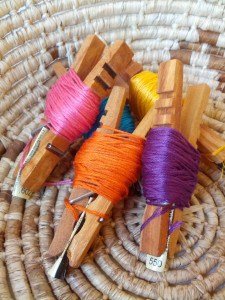 7) Make a Clothespin Trivet
Many design possibilities. Love mine. Set it up so it is not connected on ends or stiff and I can make it whatever shape I want.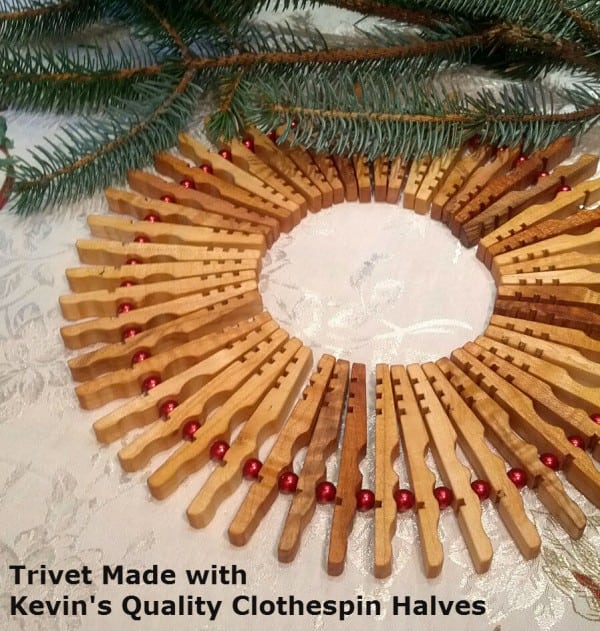 8) Hold Pages in a book. Or use as a bookmark
9) Name/Place Cards or Business Card holder. 
I think these would look so wonderful for place cards in a rustic wedding.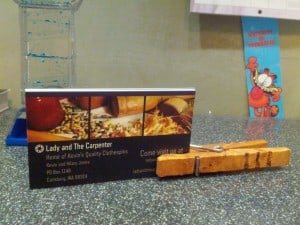 (I left Garfield in the picture… He is a permanent fixture
in my office for when I start taking myself too seriously)
10) Food Bag Clips
11) Nail Holder
12) Towel Clip
Okay… As crazy as this may sound to some.. This is one of my favorite uses.
 This may not be a big deal in some families but being a mother of preschoolers the towel is ALWAYS on the ground. This works great! The preschooler can wipe her hands and our clips are strong enough that they keep the towel on the holder.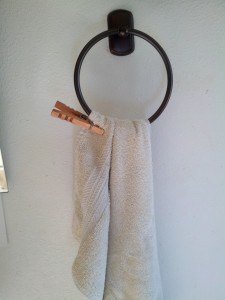 13) Recipe Holder
Keeps them off the counter and visible. 
You could also attach one of these on the inside door of a cabinet for a recipe holder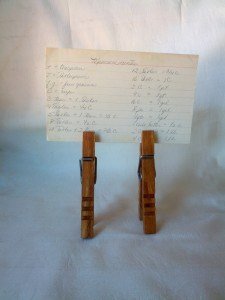 14) Hair Clip
We went on a trip at the beginning of the month and I found myself with no hairband available for
my little girls hair and cam up with this solution.
It worked great! I think we are going to start a new trend 🙂
15) Fridge Art and Picture holder
One of my favorites. I stuck some self-adhesive magnets to the back
16) Headset Organizer
Use this one every time I travel but usually just wrap it around one and clip both ends with the "mouth" of the clothespin.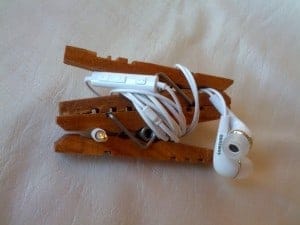 You can make this simple storage by simply gluing two clothespins together.
17) Cord Tamer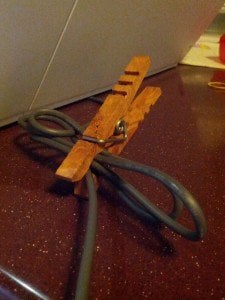 18) Mini Clamps
Need to glue and secure that craft project or those objects during gluing?
Kevin's Quality Clothespins have a strong spring and will hold a secure grip.
We have a customer who flipped the spring backwards and uses them as clamps to build his remote controlled planes.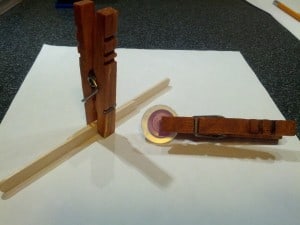 19) Secure it
We were on a long car trip at the beginning of this month. Our van was packed to it's maximum capacity so my purse had to go by my feet. The strap was bugging me by hitting my ankles so WA LA Clothespin to the rescue.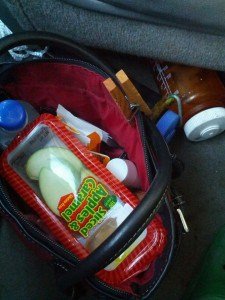 20) Occupy a Preschooler… well any kid…
My preschooler and my older kids love playing with the clothespins. I also took them on the road in a container with pompoms. It occupied my toddler for a good stretch of road.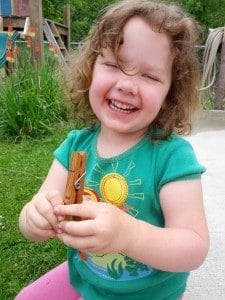 The Busy "Bag" activity we used in the car
This is a Crystal Light container with a hole cut in the top. The painters tape protects little fingers.
21)Holding a table cloth on an outdoor table
This is one of my favorite uses during camping. Missed getting a picture of this…. One of The Carpenter's Grandmothers LOVES clothespins and she doesn't even own a clothesline. She has an outdoor table and because she lives in a windy area she has to secure her table cloth on with clips.
There are a couple crafts I want to complete that I don't yet have done…
I will post picts when they are complete
22) Necklace Holder
My next clothespin craft project is going to be to hang some of our clothespins on either a nice board or just on the inside of my bathroom cabinet to hang my necklaces.
23) Key/doorway note Keeper
This is going to be one of my clothespin craft projects. I am going to secure about 5 clips to a nice board and have it near the door to hold keys or notes we need to keep track of for taking with us that day.
Because they are a heavy duty clothespin they are strong enough to hold up my heavy key chains.
This idea would also work great for those with public school children to organize papers that need to be taken to school
maybe a Monday through Friday set of  Pins.
24) Christmas Card Hanger
I am going to have a Christmas themed top hanger (maybe wood stenciled with Merry Christmas…)  with a pretty Christmas ribbon hanging and our Clothespins available to secure Christmas Cards we receive.
My Boys idea of what to do with a clothespin…
25) Earrings of course 🙂 Silly boy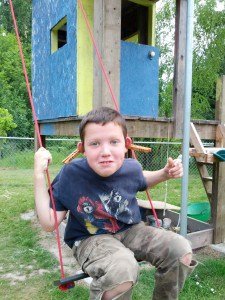 Not that I recommend this. The box store clothespins I can put on my finger without any pain.
Well, I don't put our clothespins on my fingers. They hurt
How do you use clothespins?
Do you have a use we should add to the list?
I would LOVE for you to add your ideas below…