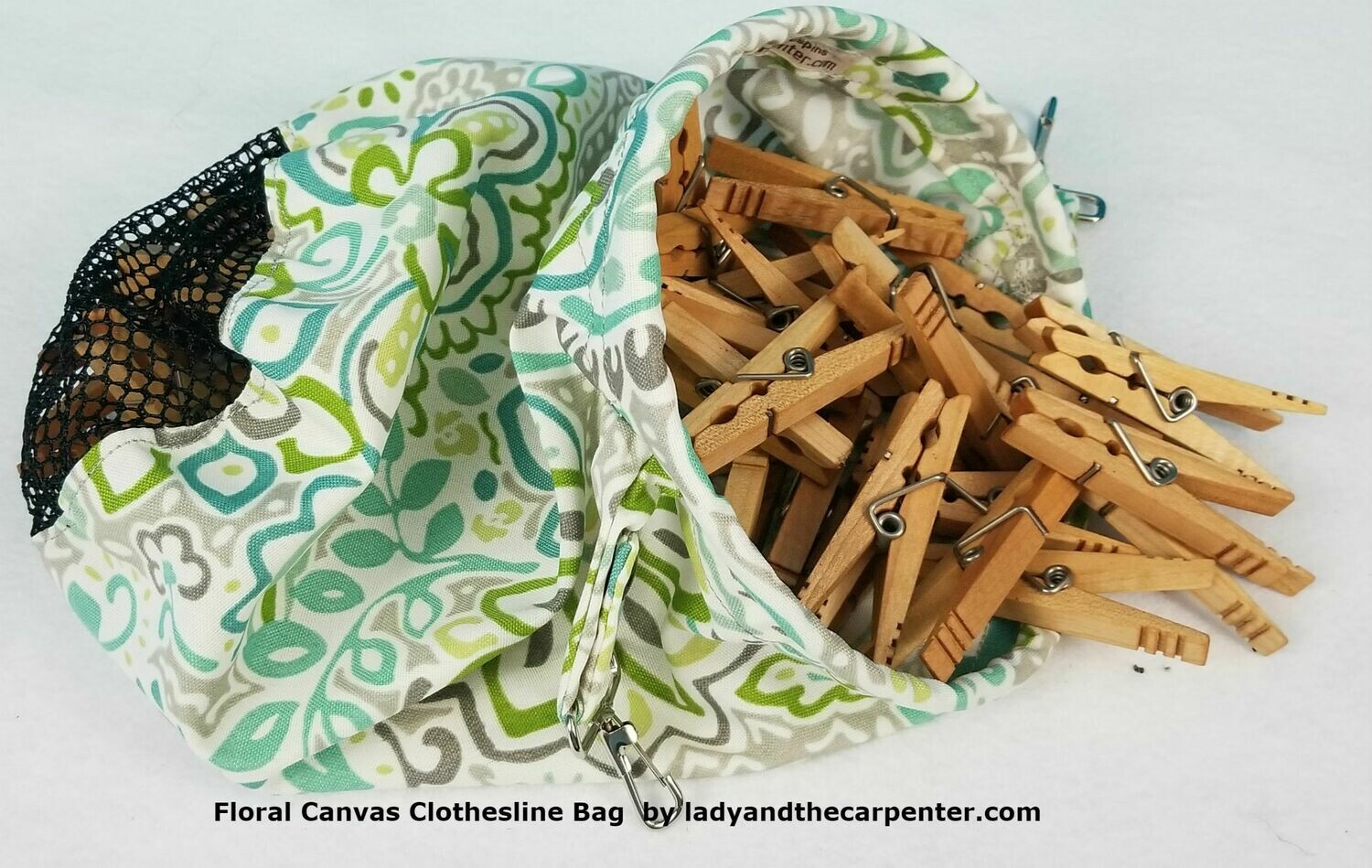 Clothesline Bag
SKU 00005
Product Details
Finally, Clothesline Bag worth talking about!

Built to resist weathering, these bags will last a lifetime. Our Canvas and Mesh Clothesline Bags are marine-grade quality and are handcrafted for excellence.
Each bag is made out of high quality outdoor-rated thread and fabrics. The 100% polyester outdoor fabric and thread will withstand up to 500 hours of direct sunlight, resists mildew & stains and is water resistant. The outdoor canvas bags have a mesh bottom panel to allow for air movement.Each bag can hold well over 150 clothespins.
Each Clothesline Bag has heavy-duty quality snaps that can be directly attached to a clothesline or attaches with the provided hooks.
A perfect combination when paired with Kevin's Quality Clothespins.
Made in the USA.
Each bag comes with two hooks.
Marine-grade. Sturdy Handcrafted Construction
High Quality UV Protected threads, Outdoor Fabric and Mesh
Heavy duty Snaps can be attached to a line or to a hanger for easy removal.
Length: From top ribbing to bottom 12"
Diameter: Front to back:7" Side to Side 9"
Generous pocket allows for plenty of storage
Clothespins sold Separately
Variations: Each Clothesline Bag is handcrafted. Because this is a hand-crafted product each clothesline bag may vary slightly in dimensions by 1/4 of an inch.
Save this product for later