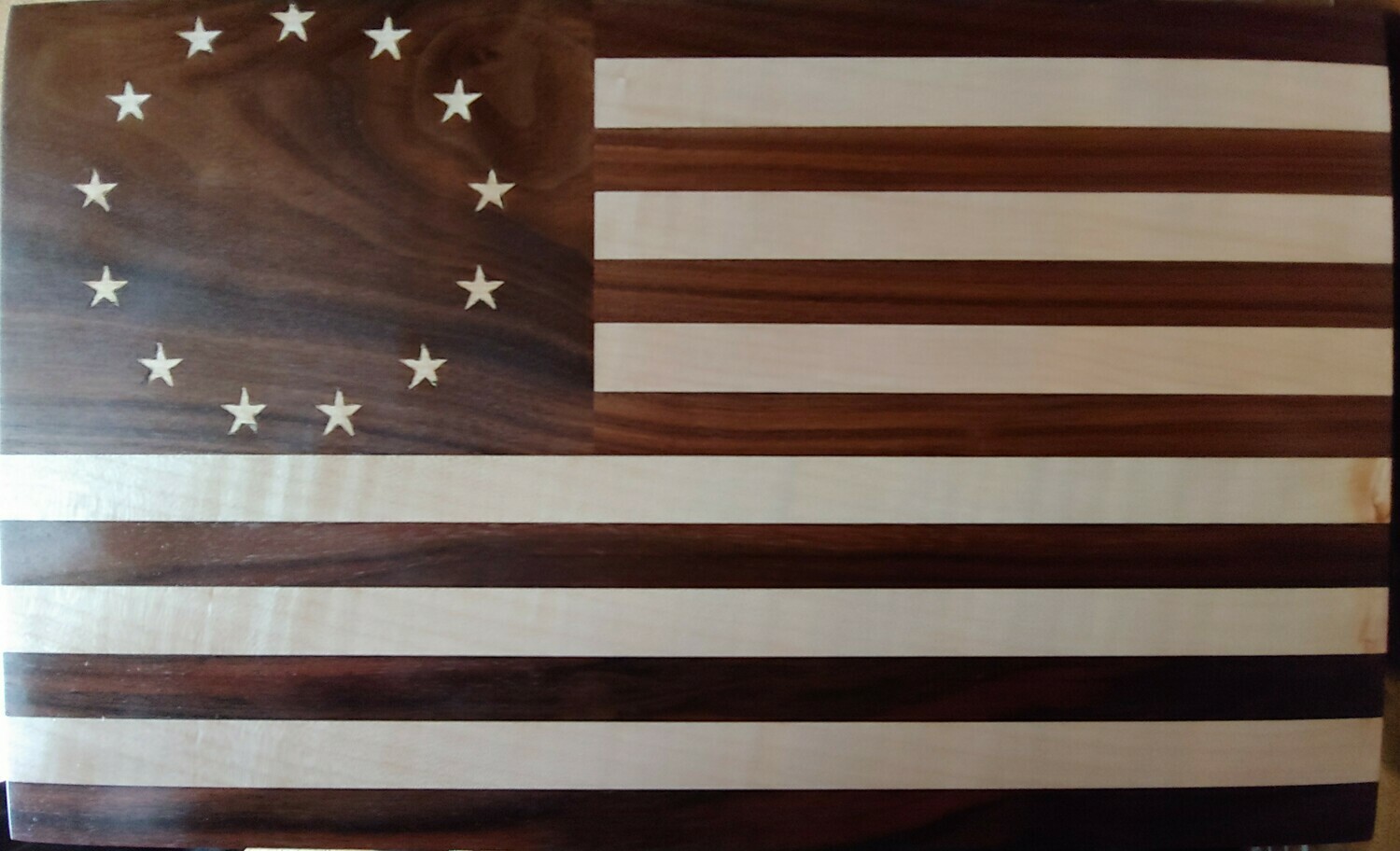 Betsy Ross Flag Cutting or Charcuterie / Cheese Board
SKU 00072
Product Details
Betsy Ross USA Flag wood cutting board is a great gift idea for Patriotic Americans! A unique, beautiful, handcrafted gift. Make food preparation a pleasure with this hardwood maple and walnut cutting board. Makes a beautiful and unique Cheese or Charcuterie Board.
This cutting board begs to be used daily and it's elegant wood grains make it worthy of being displayed. Our Large 10" x 16" Maple Cutting Board with become your go to tool for meal preparation. This board gives plenty of room for those large kitchen tasks.
Solid Maple and Walnut
Finished with Food Safe Mineral Oil
1 inch thick
10 inches by 16 inches
Weight:3 pounds
Free Shipping
To display on the wall when not in use or to add feet see options.
Custom lengths or widths are available. Prices vary. Contact us with your specifications for details.
Care: Hand wash only. Do not place in dishwasher or soak in water.
NOTE: Each board has a unique wood grain design. Therefore, colors and patterns will vary slightly from photos.
Save this product for later