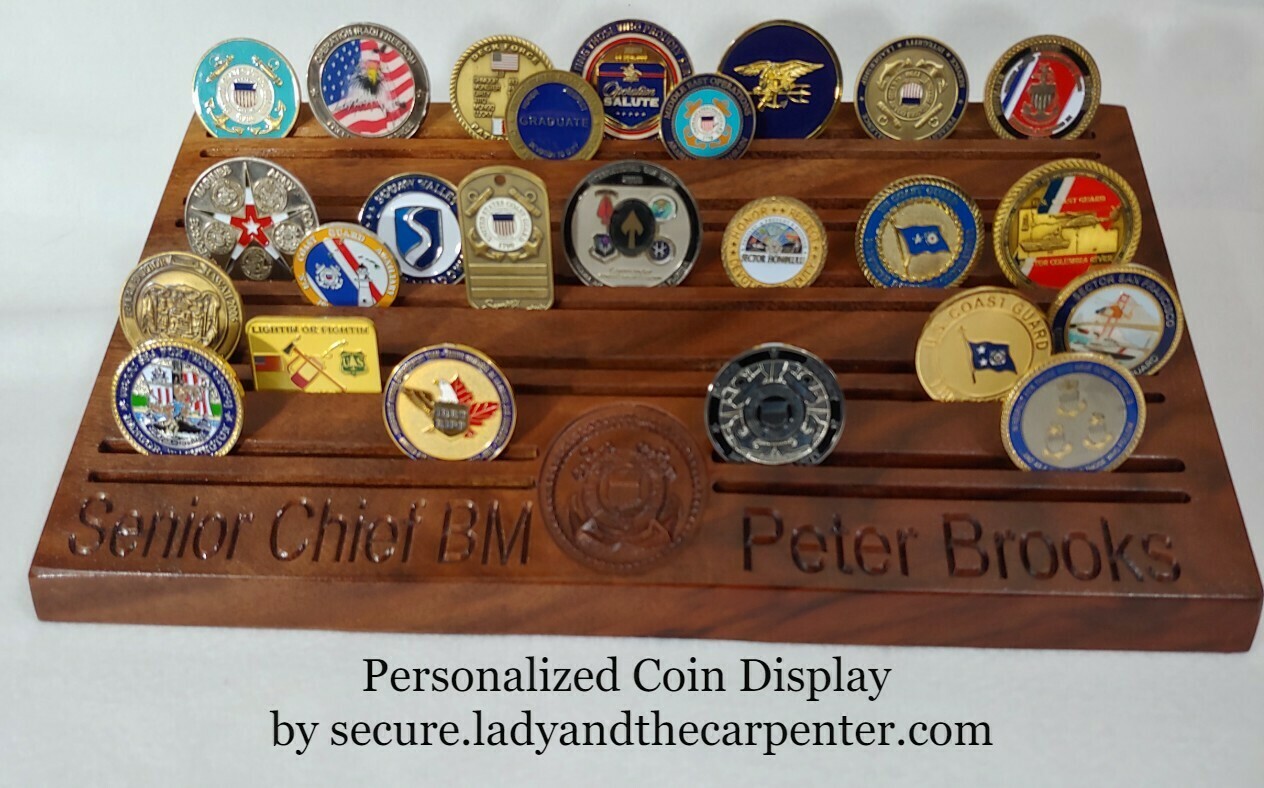 Challenge Coin Display/ Personalized Coin Holder
SKU 00067
Product Details
Beautiful walnut 5 double-row challenge coin display stand. A perfect display for Award Coins, Casino Chips, Car emblem, medallion, Antique Coins and Tokens as well. Each row has two grooves of varied width to accommodate thin and thick coins. You can display a large collection for Army, Air Force, Navy, Marine Corps, Coast Guards, Masonic, Police Officers, Fire Department, Collectibles, Sports Coins, for flag medals. Perfect Gift for Army Birthday, Retirement, Veterans Day, Special Forces, Welcome Home celebrations, Christmas and other unique occasions. This coin rack can hold between 60 to 80 coins depending on your coin sizes and how close you position the coins.
Have more than 60-80 coins to display? Already have one of our personalized coin displays but want additional display room? See our Standard Coin display HERE
Not in the military but want a personalized coin display? Simply put what text you are wanting in the personalization field. Your display will have no military seal. The words will be centered on the bottom and the 5th coin row will go all the way across.
Dimensions: 5"H X 15"W X 7.75"D
Walnut. Made from solid wood

Grooves secure the coins. Each row has two grooves: top groove- 3/16" wide. Second groove -1/8" wide,

Counter Top/ Shelf Display

No assembly is required. Comes in one piece

Challenge Coins NOT included.
Save this product for later