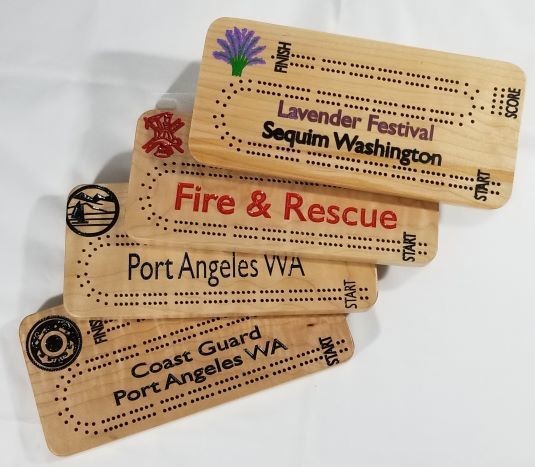 Cribbage Board: Custom with Logo
SKU 00012
Product Details
Personalized Twist on the Classic Cribbage Board.
Each board has our signature round holder on the bottom for the pegs. Comes standard with four rubber feet and two sets of metal pegs (varied colors). The track layout and the game count stays the same on every board. Pick from the ideas above or make your own unique themed board.
We currently have several options available or use the above ideas to create your own unique board.
No Extra Charge to Change Wording. Send wording inside of comment with order.
Pick "Use My Own Logo" at checkout to add your own logo or simple graphic. Please call or send email to confirm that your picture is workable. email: [email protected] or call: 3608090514
Pick your own colors. Call or email to inquire if your colors are available and we will let you know if there is an extra cost. The use of one standard color (black, dark blue or red) across the whole board is no extra charge.
Note: This is a handcrafted product and not every board will have the same wood grain pattern.

Save this product for later