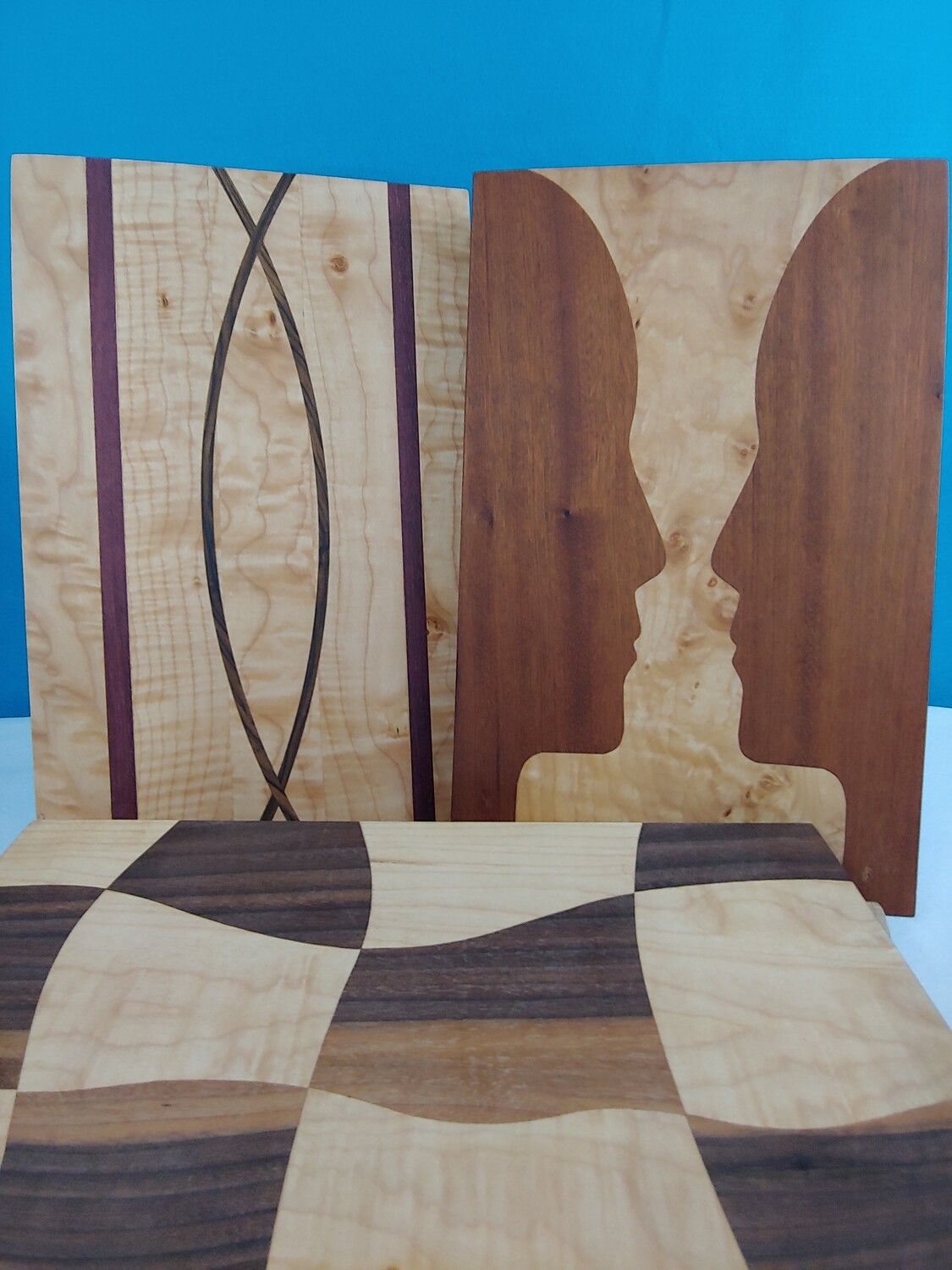 Cutting Board: Curved Line Designs
SKU 00034
Product Details
Who said the kitchen has to be filled with plain tools? These boards make a beautiful display AND are a joy to use daily.
Solid Wood Cutting Boards with beautiful curves. Choose from our whimsical designs or make a custom order request of your own design. Each board would also make a great charcuterie or cheese board.
Finished with mineral Oil.
Built to last and to be used daily
1 inch thick
10 inches by 16 inches
Weight:3 pounds
Free Shipping to Continental US
Want feet on your board? Pick the "Add rubber feet" option at checkout.
Note: This is a handcrafted product and not every board will have the same wood grain pattern.
Why Wood? Hardwood is easy to clean and lasts a lifetime! Your cutting board will look gorgeous for a long time... but after years of use and there will be knife created scars, Unlike plastic cutting boards, wood boards are easy to restore the cut surface to it's original sheen and beauty. Simply lightly sand the surface with a low grit sand paper and refinish with food-safe mineral oil. Yes, it's that easy. You will never need to buy another cutting board again.
Save this product for later