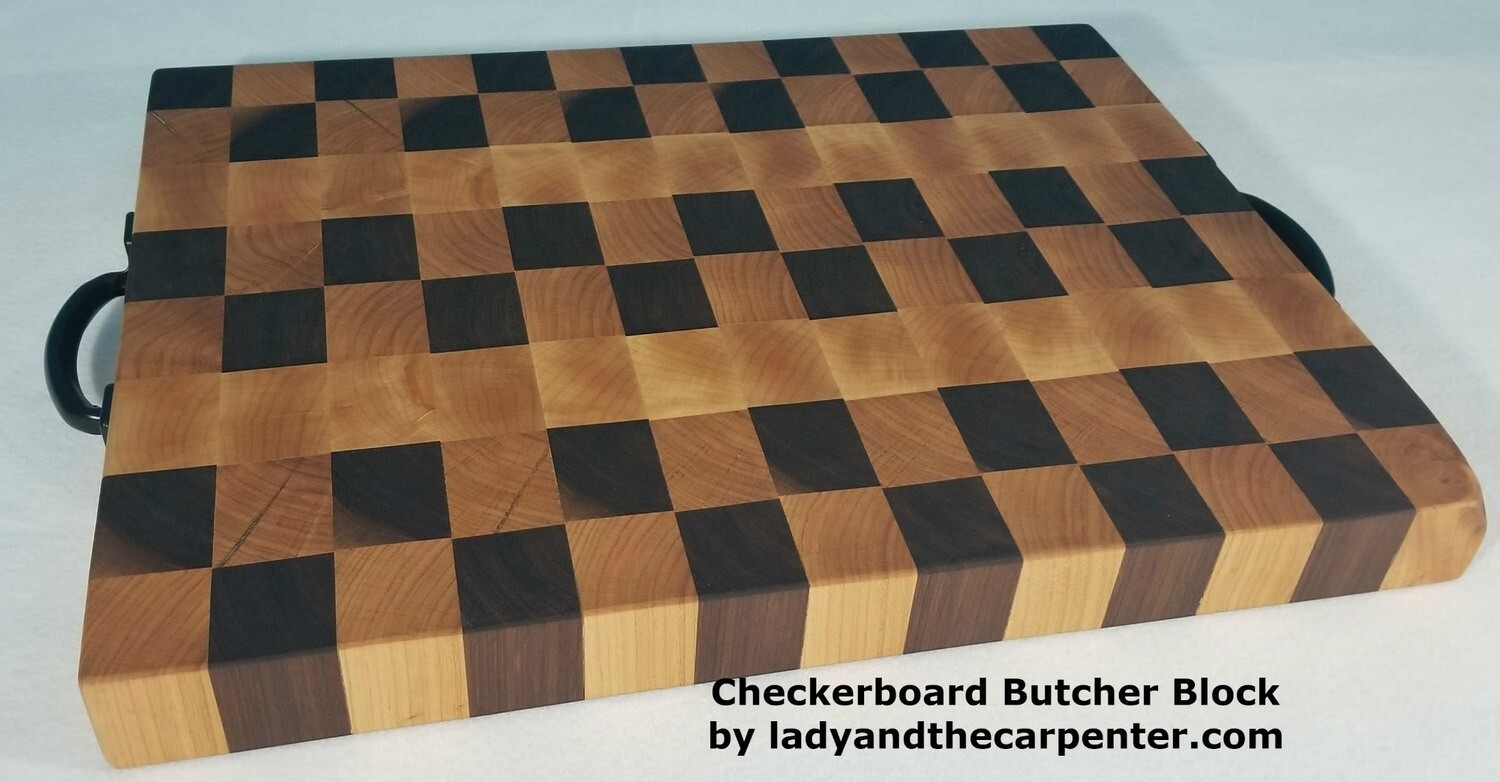 End-Grain Butcher Block with handles
SKU 00025
Product Details
Why not make every day of cooking an occasion to enjoy something beautiful? This large beautiful Butcher Block Cutting Board is not only functional but also beautiful. Measuring at 23" x 18" x 2" you have plenty of space to work. Handles allow for easy cleaning.
Made out of Maple, Cherry and Walnut.
Handles on ends make for easy care and movement.
Coated with Food Safe Mineral Oil.
Rubber Feet.
Price includes Shipping and Handling to Continental US.
23" x 18" x 2"
We can make a custom butcher block to fit your space. Contact us for pricing details.
NOTE: Wood grain patterns will vary with every cutting board.
Why Wood? Hardwood is easy to clean and lasts a lifetime! Your cutting board will look gorgeous for a long time... but after years of use and there will be knife created scars, Unlike plastic cutting boards, wood boards are easy to restore the cut surface to it's original sheen and beauty. Simply lightly sand the surface with a low grit sand paper and refinish with food-safe mineral oil. Yes, it's that easy. You will never need to buy another cutting board again.

Save this product for later