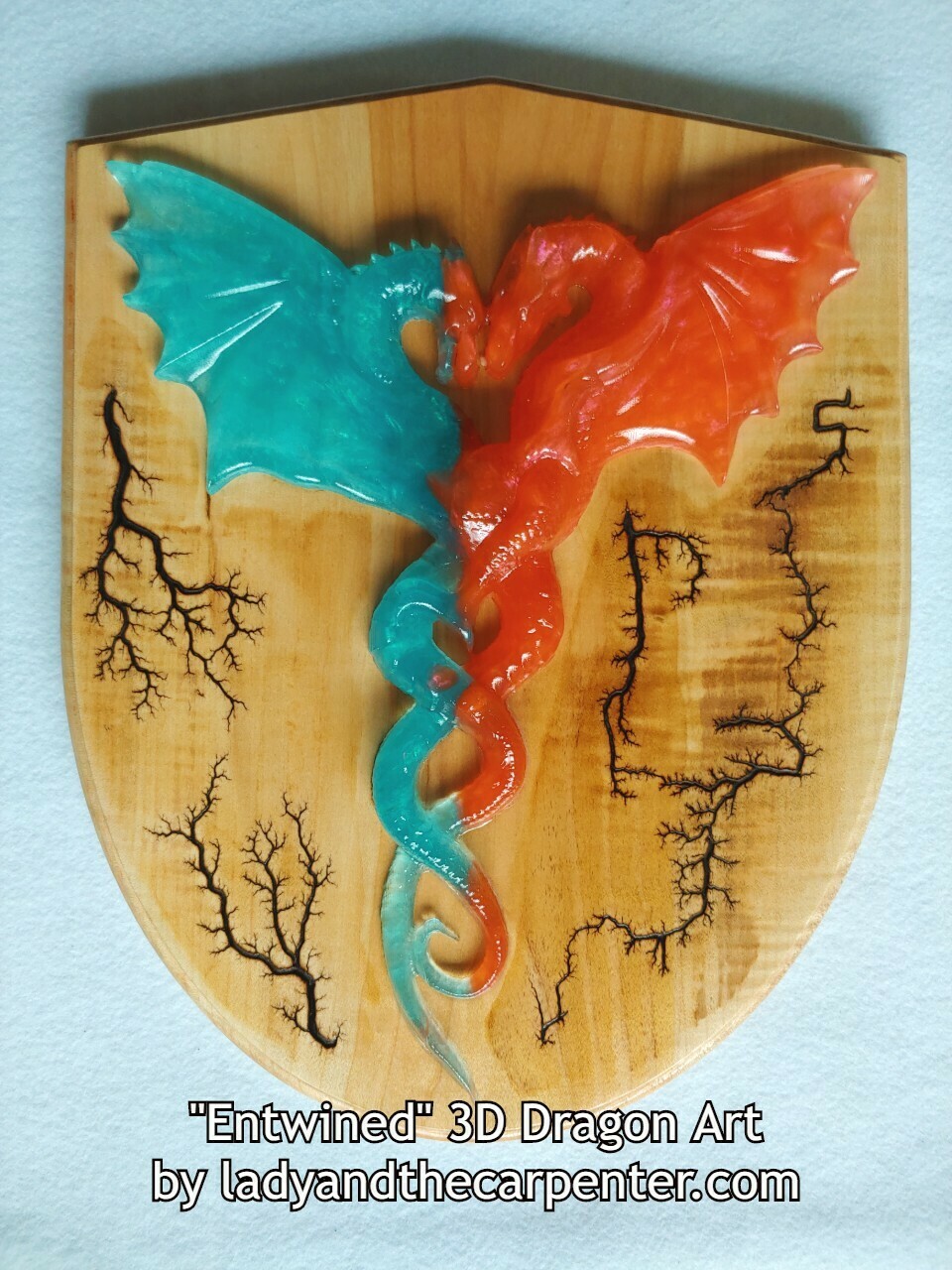 "Entwined" Dragon Wall Art
SKU 00028
Product Details
Our "Entwined" Dragon 3D Wall Art is sure to be a conversation starter. The entwined dragons are mounted on a solid hardwood shield with lichtenburg lightening flashes around them. Keyhole notch in back for easy hanging. Finished with lacquer for durability.
Each piece will have a unique lightening pattern and variations in color mixing. Custom color choices available at request. Contact us to see if your color preferences are available.
Hardwood Shield
Durable lacquer finish
Measurements: 12" x 15"
Free Shipping to Continental US
Note: This is a handcrafted product and every piece of art will have a beautifully unique wood grain and epoxy pattern.
Save this product for later