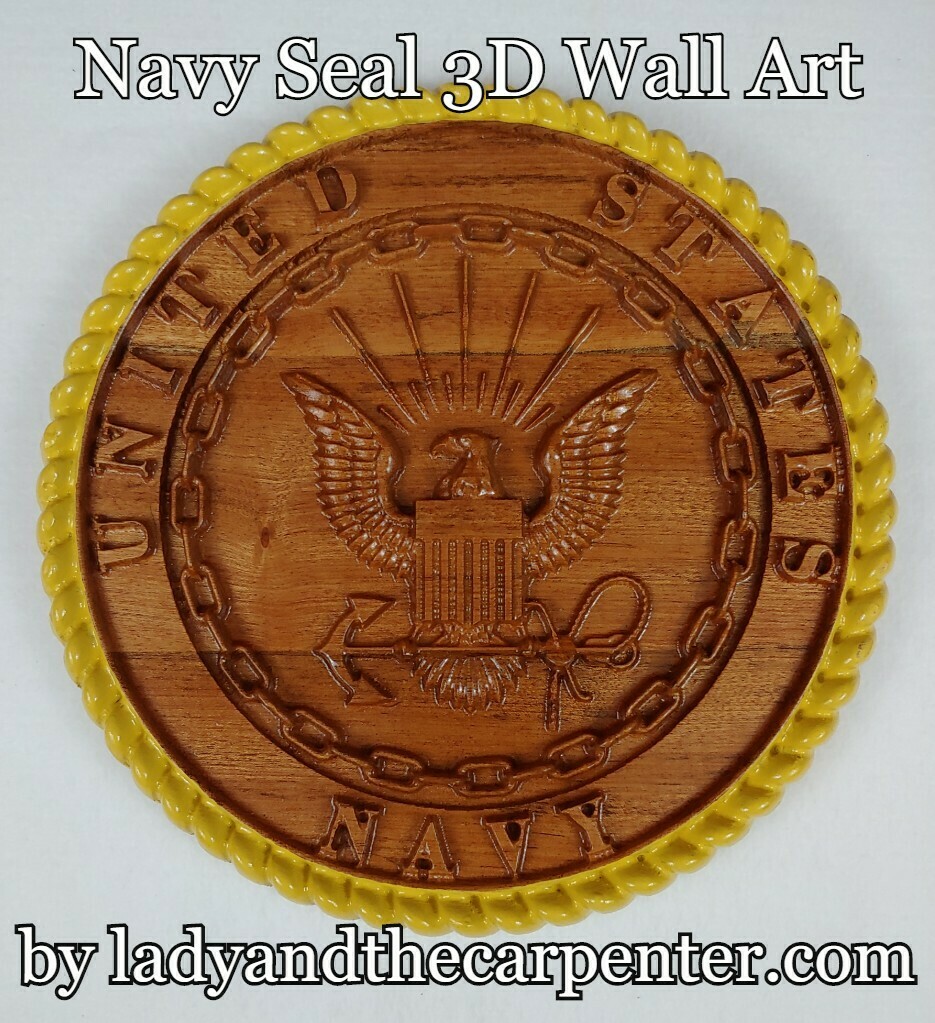 Military Seals 3D Patriotic Wall Art
SKU 00085
Product Details
A big shout out to all who have fought for our country. Celebrate and honor or military by displaying the military seal. This beautiful piece of wall art is made out of hardwood and finished with a durable lacquer finish so it can be cherished for generations.
All military seals are available.
Army and Navy are in stock and ship within 1-3 business days.
Air Force, Coast Guard and Marine Seals are available for purchase but include a week processing time. Picture of these seals are available upon request.
Want to honor a specific veteran? We can customize. Contact us for specific pricing.
Hardwood
durable lacquer finish
Measurements: 12"
Keyhole Slot on back for easy hanging
Note: This is a handcrafted product and every piece of art will have a beautifully unique wood grain pattern.
Save this product for later