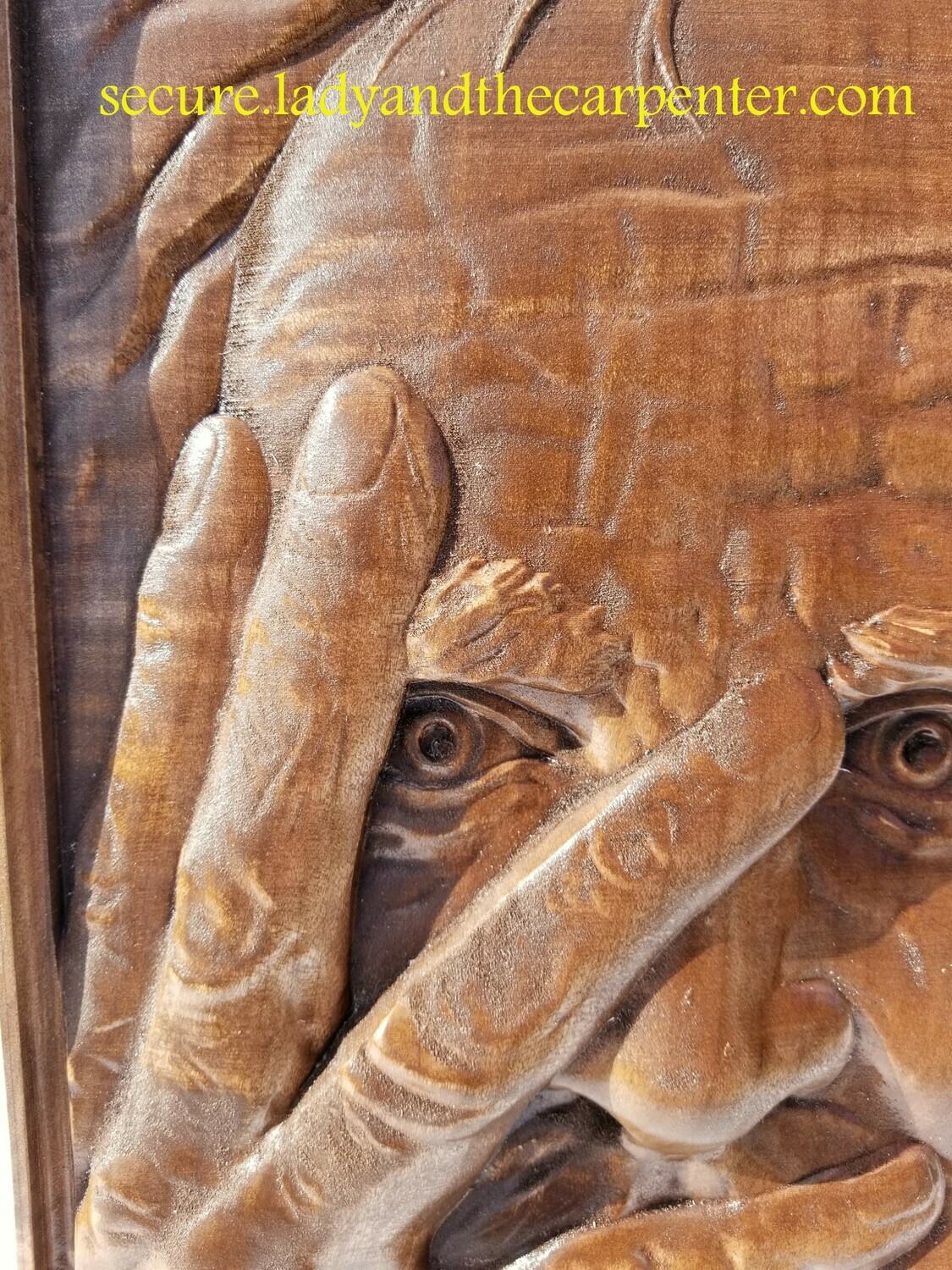 "Old Man" 3D Wall Art
SKU 00044
Product Details
"Old Man" is a beautiful carving with striking expression. Made out of hardwood and finished with lacquer for a durable finish this wall art with last generations.
Hardwood
durable lacquer finish
Measurements: 10" x 16"
Note: This is a handcrafted product and every piece of art will have a beautifully unique wood grain pattern.
Save this product for later