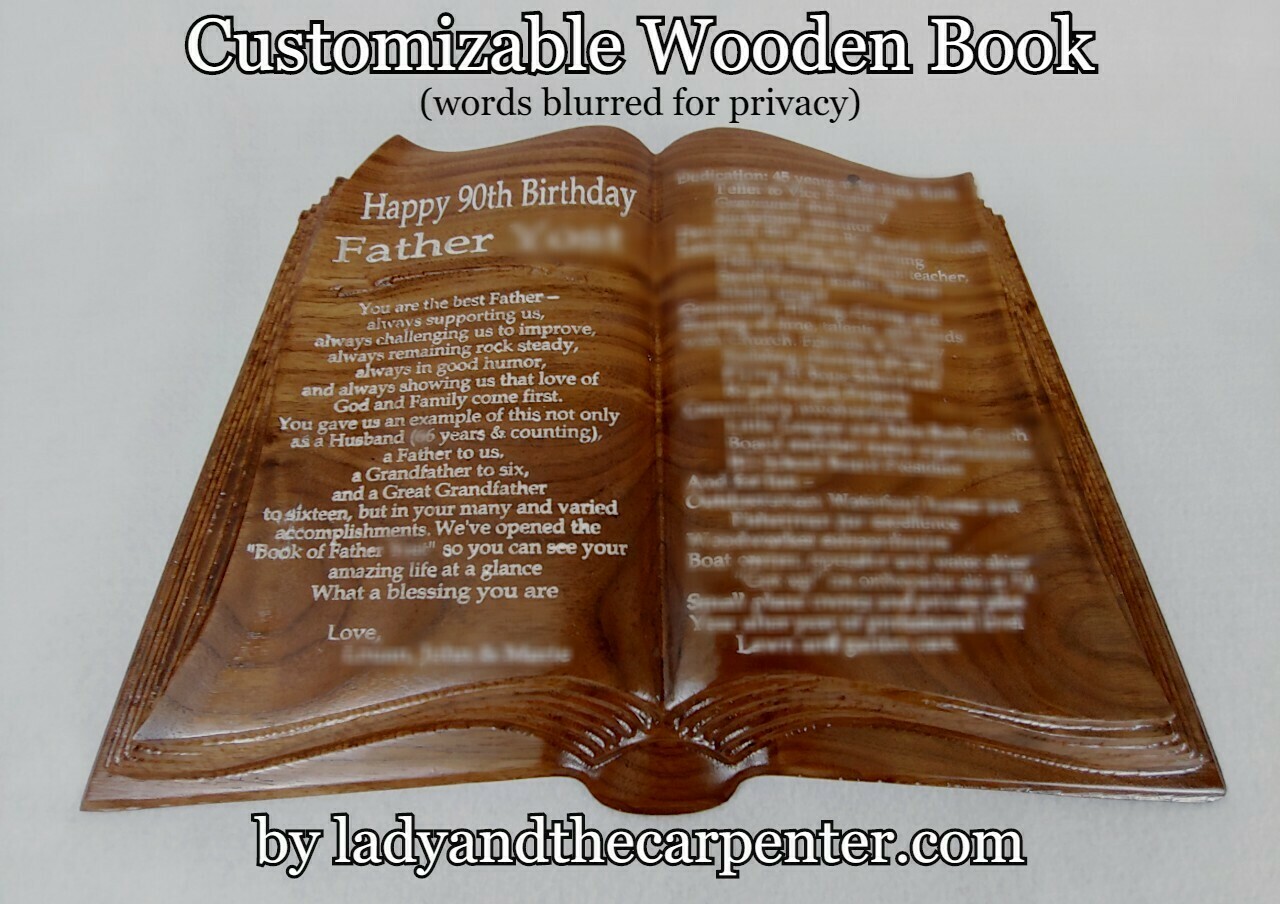 Open Book - Customizable Book
SKU 00091
Product Details
A perfect gift for any occasion. Celebrate someones accomplishments, Create lasting memories of a wedding or express your appreciation and love for someone in verse on this 3D book art.
This beautiful book is fully customized. It can be set up for tabletop or wall viewing.
Measurements are Adjustable to space needed. Examples are simply template ideas. Final dimensions vary.
When ordering we will send you a picture proof by email of what your finished product will look like for final approval before creating your book. During this email exchange you will approve of fonts, pictures and colors. We can use various fonts and pictures upon request. Because this process takes time you will need to allow for communication time, 7-9 days for construction and shipping time.
Walnut book pictured is 18 x 12. Maple Elsa book pictured is 13" x 9"

Note: The smallest size of font we will place on a book is 36 size font. Most of the words on the walnut book are smaller.
Save this product for later