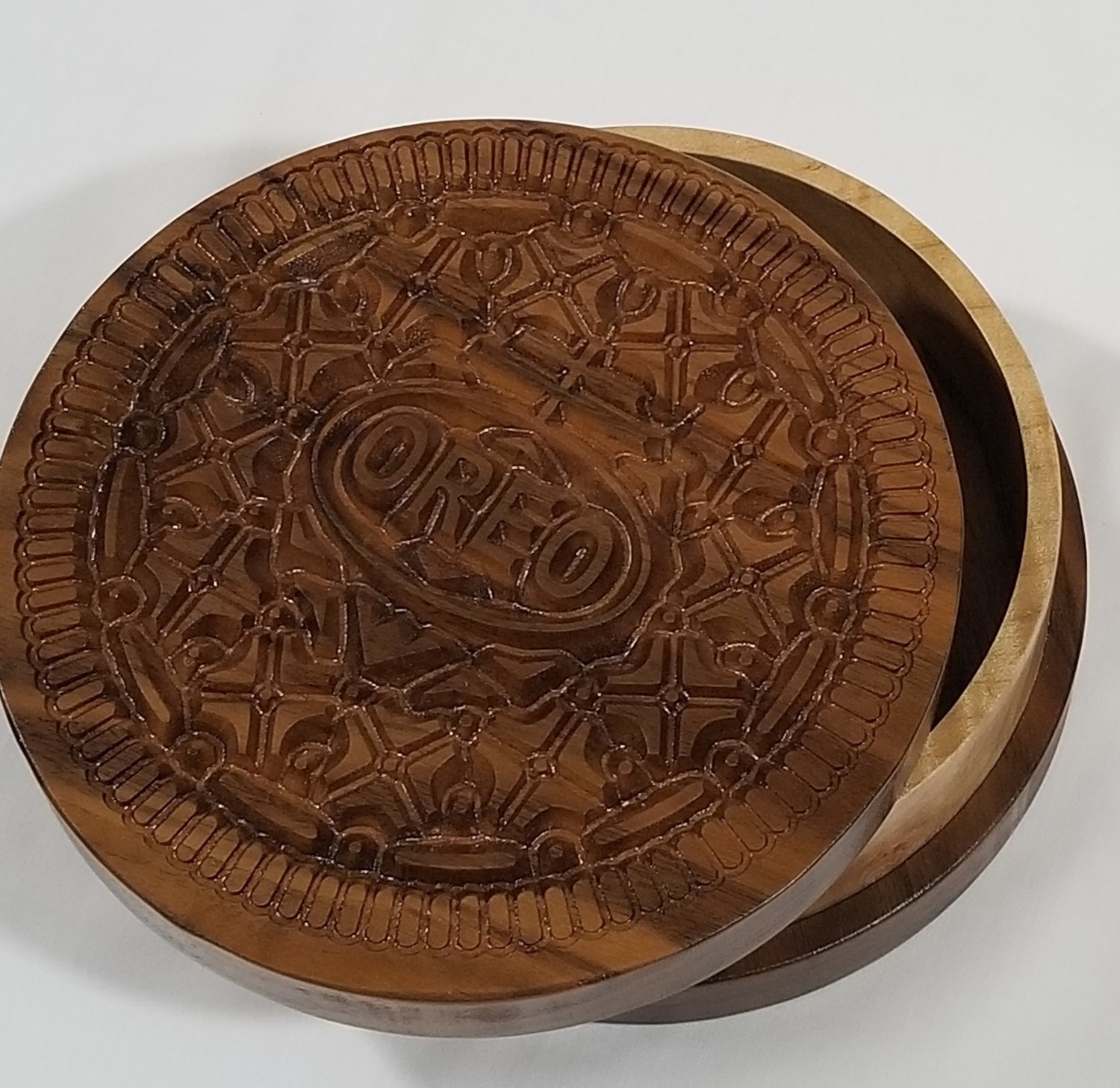 Oreo Jewelry Box
SKU 00007
Product Details
Who doesn't love cookies? Yum! This cute fun gift is guaranteed to be a conversation starter. This box gives plenty of room for your nick knacks or jewelry. Easy to use and sturdy enough to last multiple generations.
Six inches in Diameter and 2 1/2 inches in height
Woods: Maple center and Walnut top and bottom.
Durable lacquer finish
Note: This is a handcrafted product and not every box will have the same wood grain pattern.

Save this product for later