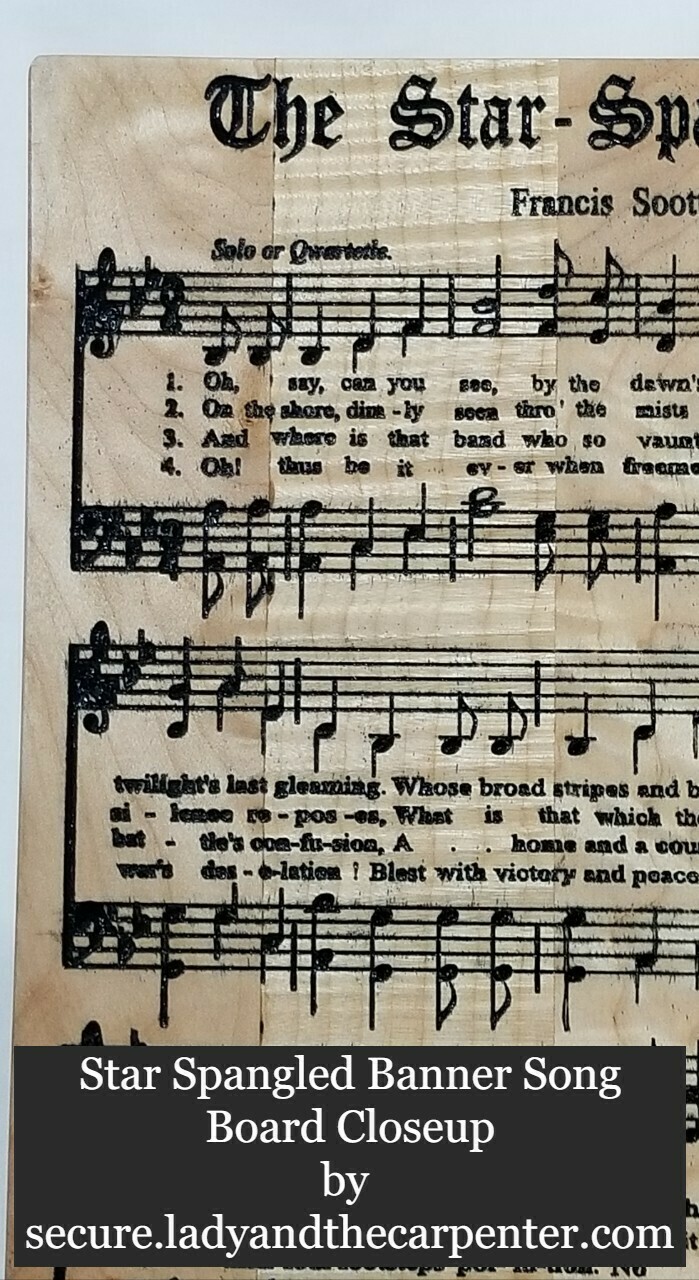 Patriotic and Military Song Boards
SKU 00017
Product Details
Show your pride in our country's rich heritage, honor someone who is or was in military service, hang a military song in remembrance or simply enjoy celebrating the US armed forces in song.
We start with our stunning large cutting boards, engrave the song onto the board, paint the engraved areas and clear coated them with lacquer for a long lasting finish and shine. Perfect to accent any house decor. Either hang it on the wall or purchase a set of stands (sold separately) to display it on a shelf.
Each of these armed service songs has a rich history and special meaning to those who've served and their families. Pick our national anthem or pick a song from your military branch of choice:
In stock and available now:
"Star Spangled Banner" - US National Anthem
"The Marines' Hymn" (Halls of Montezuma) for the U.S. Marine Corps
Coming Soon OR if ordered available with a 4 week deliver period
"Semper Paratus" for the U.S. Coast Guard
"Off We Go" for the U.S. Air Force
"Anchors Aweigh" for the U.S. Navy
"The Army Goes Rolling Along" for the U.S. Army
Dimensions

:
10" wide x 16" tall x 1" thick solid maple. This is a handcrafted product, dimensions and wood grain will vary from board to board.
Free Shipping to Continental US.
We can add other songs to our collection: Give us four weeks to find the sheet music and manufacture a new board. Go to the contact tab at the top to request more details.

Note: This is a handcrafted product and not every board will not have the same wood grain pattern. Measurements can vary by about 1/8'.

Save this product for later