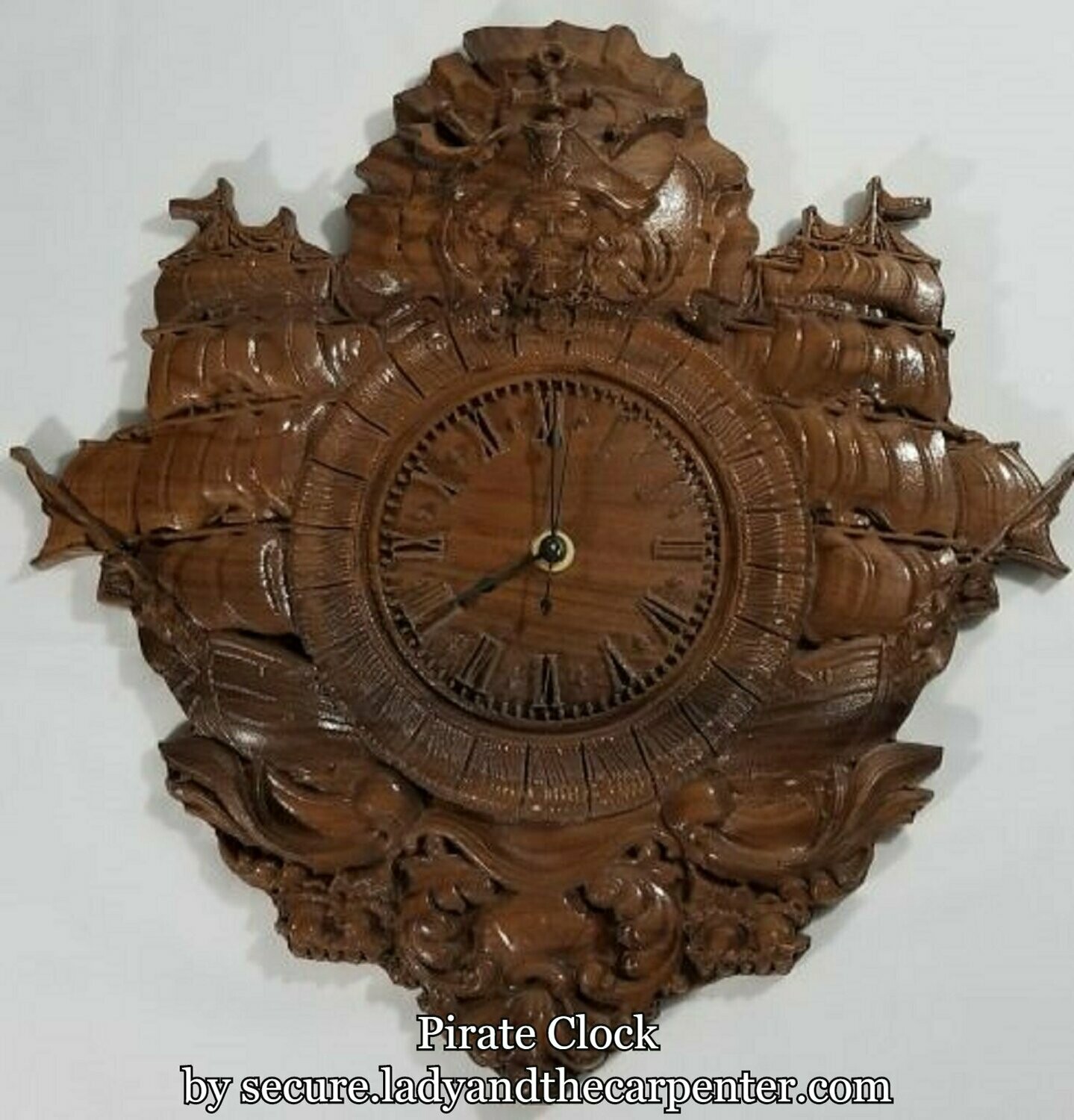 Pirate Clock
SKU 00039
Product Details
Ahoy! Keep a weather eye open matey! 'tis a pirates booty!
Tell yer hearties th' time wit' accuracy 'n merriment.
Made out of hardwood and finished with lacquer for a durable finish this wall art with last generations.
Walnut
durable lacquer finish
Diameter: 17"
Easy hanging.
Note: This is a handcrafted product and every piece of art will have a beautifully unique wood grain pattern.
Save this product for later