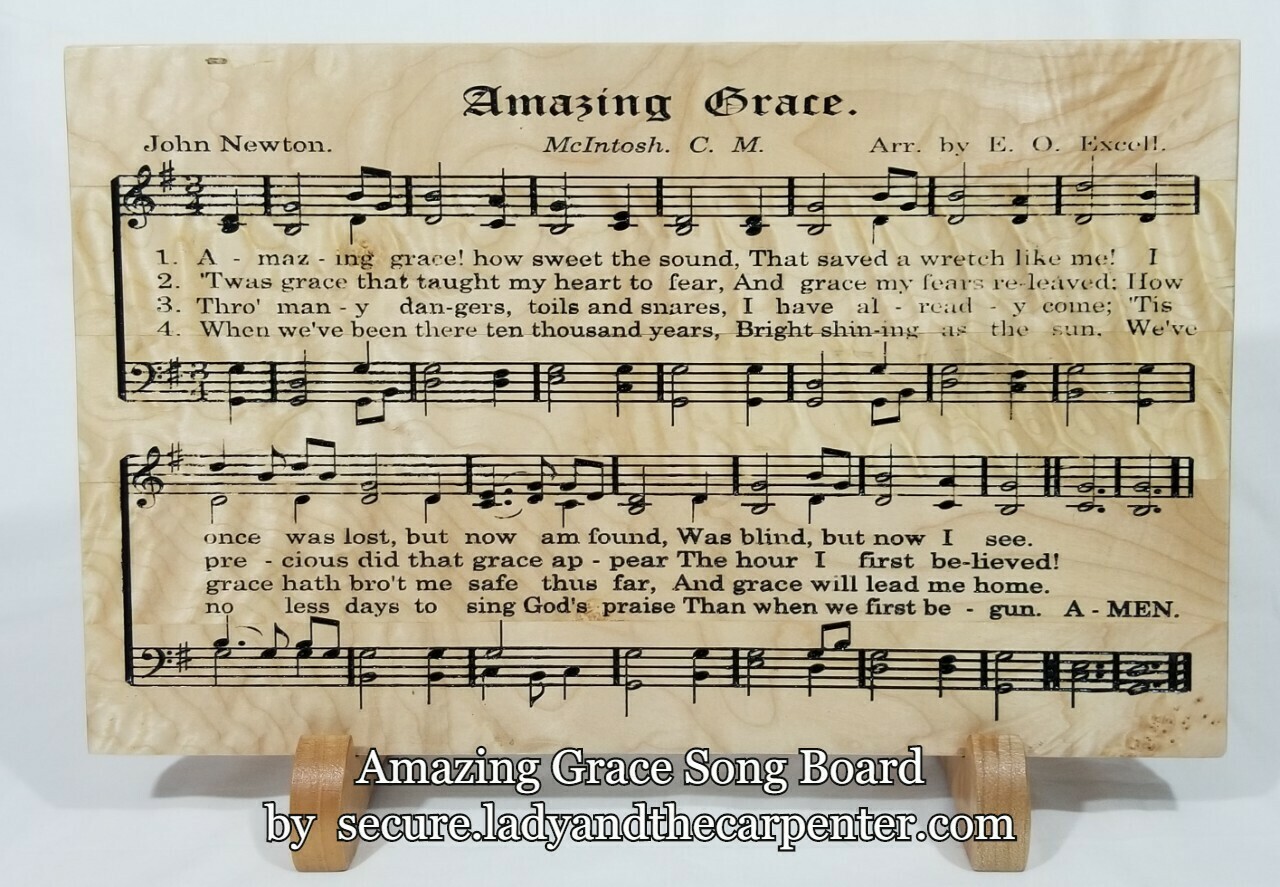 Song Boards: Wooden Wall Art, Gift for music lovers, Classic Hymns on Wood
SKU 00006
Product Details
Classic Hymn Song Boards
This is the perfect gift for the music lover in your life or even better, for you. Enjoy seeing your favorite song beautifully displayed.
It was Malcolm Arnold who said: "Music is the social act of communication among people, a gesture of friendship, the strongest there is."
You will start humming the song every time you walk by. A great way to remember that special person or event. Share the music and the memories with this beautifully crafted board.
We start with our stunning large cutting boards, engrave the old classic hymns onto the boards, paint the engraved areas and clear coated them with lacquer for a long lasting finish and shine. Perfect to accent any house decor. The sheet music is exactly as you would find it in the hymnal on the back of the pew in your old church. Either hang it on the wall or purchase a set of stands (sold separately) to display it on a shelf.
Dimensions: 10" wide x 16" tall x 1" thick solid maple. This is a handcrafted product, dimensions and wood grain will vary from board to board. Free Shipping to Continental US.

Note: This is a handcrafted product and not every board will have the same wood grain pattern.

Save this product for later