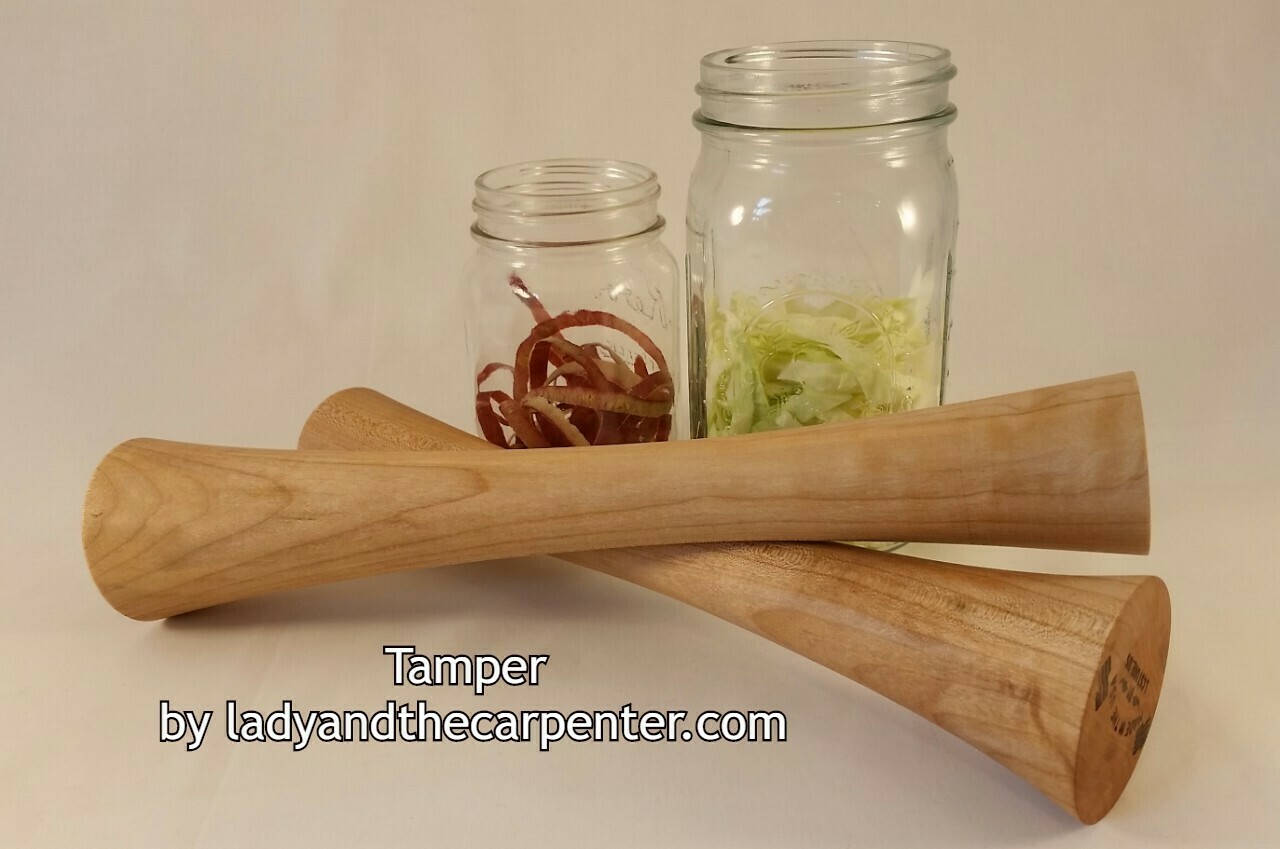 Tamper -- Pickle Packer
SKU 00029
Product Details
Get your small batch fermenting or canning off to a great start!
This 12" long hand-turned fermenting tamper is perfect for fermenting and canning. The 2" diameter at one end fits perfectly in a regular mouth jar and the 2 1/2" Diameter at the other end fits perfectly in a wide mouth Jar. The curved design allows for easy handling.
Finished with Food Safe Mineral Oil.
Sturdy Handcrafted Construction
Small 2" end fits perfectly in regular mouth mason jar
Larger 2 1/2" end fits perfectly in a wide mouth mason Jar
Length: 12"
Arch allows for ease of use
Custom lengths or widths are available. Prices vary. Contact us with your specifications for details.

Care: Hand wash in a solution of water and mild detergent. Wipe Dry. Do NOT put in dishwasher for soak in water
NOTE: Each item will have a unique wood grain. Measurements may vary by 1/4"
Save this product for later