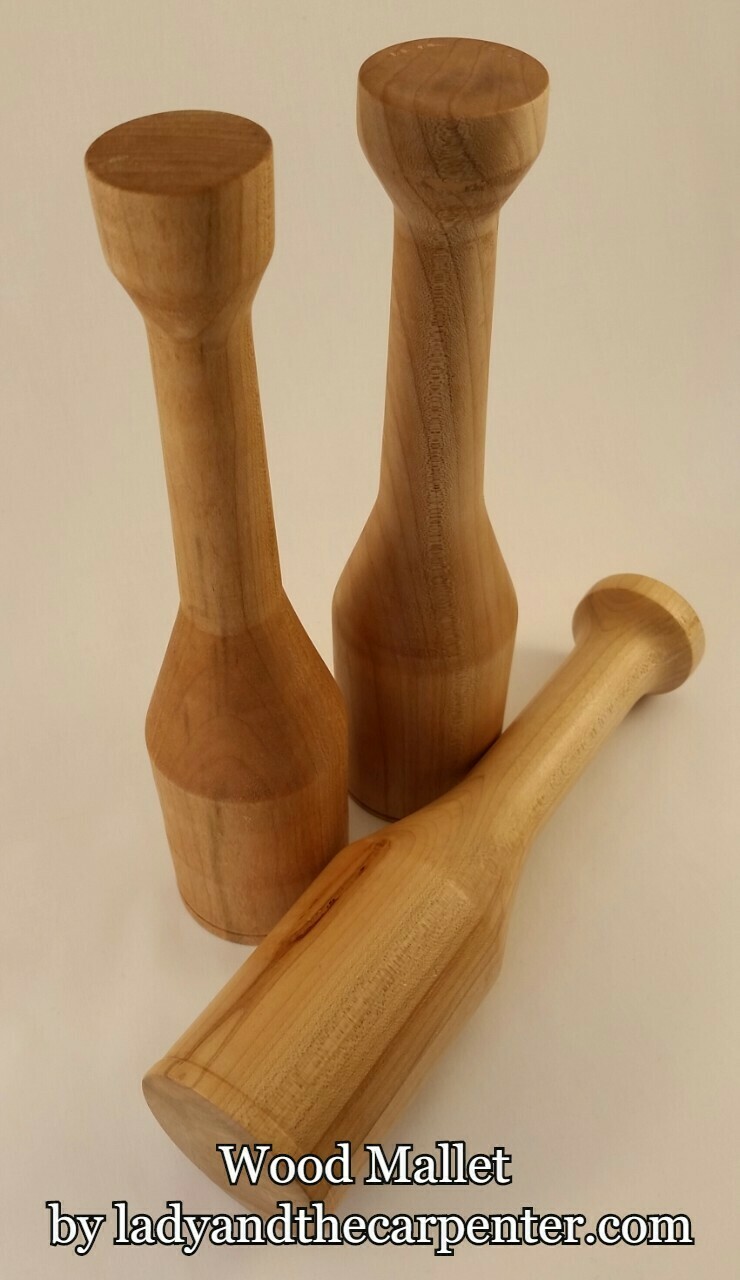 Wood Mallet
SKU 00035
Product Details
This beautiful and sturdy mallet is a perfect addition to any household. Solid One Piece All-purpose Maple Mallet. Designed to be used as a Potato Masher, Medium Carving Hammer, Garden Stake Driver, or any purposes where a wooden hammer is needed. Perfect for the kitchen or the woodworking shop. Round Design allows for use without looking to see which end to swing. Made out of hardwood maple for durability and beauty.
-Solid Maple
-Hand-turned by Lady and the Carpenter
-Great value with Durability and pleasing weight
-Finished with Food Safe Mineral Oil
-Comfortable handle
-3" Diameter at end
-10 inches long
FREE Shipping
Custom lengths or widths are available. Prices vary. Contact us with your specifications for details.
Care: Handwash only. Do not place in dishwasher or soak in water.
Variations: Each mallet has a unique grain pattern. Because this is a hand-turned product each mallet may vary in dimensions by 1/16 of an inch.
Save this product for later