Since our move in I have been saving one corner of the dining room to hang a cross stitch quilt my Mom made me. Well, I went to hang it yesterday to find that yes the quilt fits but not its hanger 🙁 bummer….
Alrighty then. Plan B. I also wanted a place to showcase the kids art where I could rotate stuff in and out. This was the perfect place.
I actually ended up liking plan B better.
To make a Kids Art Corner:
1) Create two clotheslines with twine or some thin line. I used screw in wall hooks for the ends and then tied on my twine. I wanted mine to be sturdy enough that if a child pulled on a piece of artwork it wouldn't pull down the whole line.
2) Hang Clothespins on the line and add art.
I used some of our Handcrafted Clothespins because they are so beautiful.
3) I put flowers over the end because I did not like the look of the plain wall hooks.
My daughter also LOVES to paint so we got her paints and some canvases for Christmas/birthday. Her two finished works fit perfectly on the corner wall.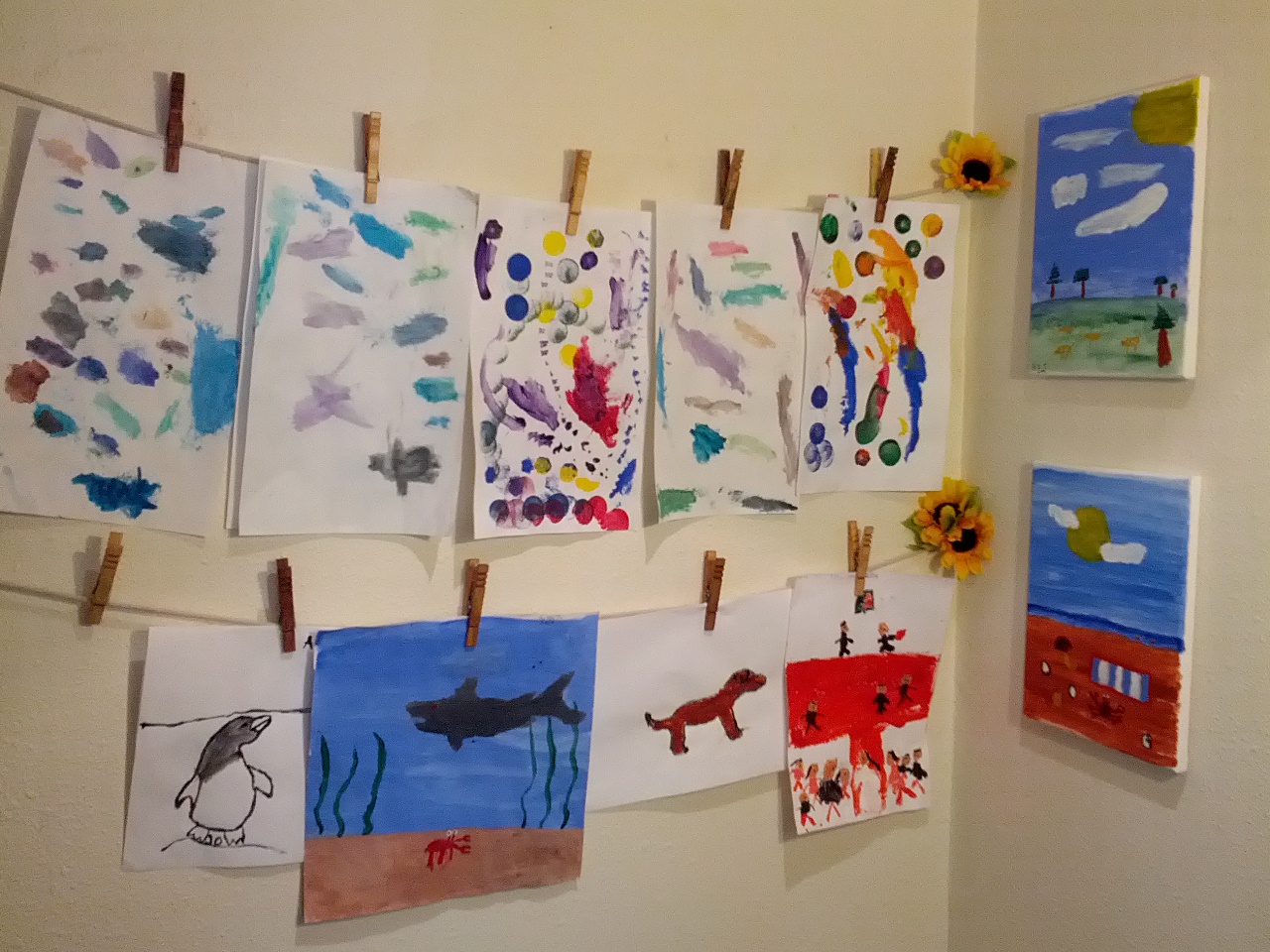 This is the same setup on a darker colored wall: Because if the paneling here I just stuck a nail between the boards. It hides the nail hole perfectly.
I like how this dark wall looks but I kept the setup on the original wall. It brightens up my light colored wall.
The kids love seeing their artwork honored. I love the colors, creativity and ease of changing it… Now where to put the quilt….
Come Check out our other Crafting Tutorials: 
How to build a Clothespin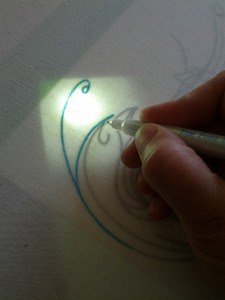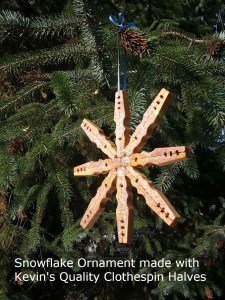 Teacher Appreciation Ornaments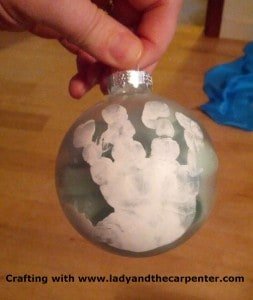 Bird Nest Necklaces and Earrings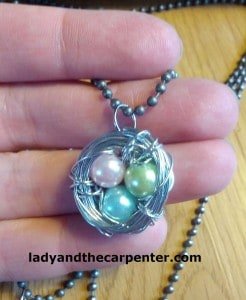 -The Frabjus Lady