"Creating a Clothespin you can LOVE"
WOOHOO!!!
Also See FAQ below
Some have had problems viewing the video so I have created a Youtube link http://youtu.be/gjWGpj-3OBE
We have been so wonderfully surprised by the success we have seen since our first order in June of 2014. I still remember how excited I was when that first order went out. Since then we have sold over 9,000 clothespins. WOW! I am amazed!
Now we are heading into the next stage of our business. We would love for you to join us or continue with us on this crazy journey.
As of February 20, 2015 we have launched a Kickstarter Campaign. Kickstarter is a crowdfunding platform based in the US. The company's stated mission is to help bring creative projects to life.   Funding on Kickstarter is "all-or-nothing" our project must reach its funding goal to receive any money.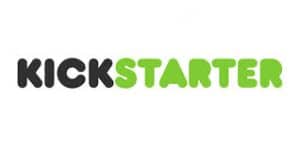 Frequently Asked Questions: 
1) What happens to my pledge if your not fully fund?  Your pledge is not collected until March 28th and ONLY if the project is fully funded. No money leaves your account if it is not fully funded.
2) Why $6,000? That amount covers our goals, plus the cost to cover rewards and fees.
Do you have a question? Ask in the comment section…
Click HERE to see our Kickstarter Campaign Video
We are offering some GREAT rewards for those who make a pledge.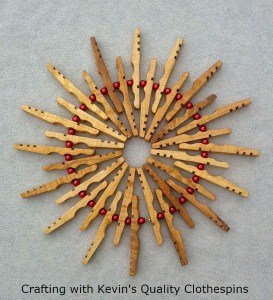 How you can help:
Make a pledge: Pledges range from $5 – $200. Each pledger receives a reward Click here to check it out.
Encourage others to join us on this adventure by SHARING our Kickstarter page through:  

Facebook
Twitter
Or other social Media
Our Kickstarter Address: 
https://www.kickstarter.com/projects/519938320/creating-a-clothespin-you-can-love
Talk to those around you.
Funding this Project would be huge for us and our company. Our funded project would allow us to upgrade our equipment and cut our manufacturing time in half. Our other big goal is to go to the Mother Earth News Fair in Albany, Oregon this next June.  All this would bring us that much closer to our big goal of being retail store ready.
Thank you for your time and thank you for helping us reach this next milestone.
Have a Fabulous Day,
The Frabjus Lady and the Screwy Carpenter
a.k.a. Hilary and Kevin Jones
Shared on Homestead Blog Hop