Guest Post by the Screwy Carpenter:
This is one for those happy moments. You know the kind where your soul is at peace, your heart is content and the kids are not chewing on each other. It does not happen every day but when it does oooh how I cherish these moments.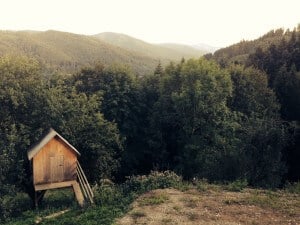 Almost a year ago The Lady came to me with the idea of making clothes pins to sell. I initially thought she was crazy. After much research I came to see the opportunity. Having been in sales and business on multiple levels for many years I knew some of the challenges that lay ahead and knew that there were many unknown challenges waiting to be conquered.
When we started to map out a business plan three key objectives rose to the top.  First, quality had to be paramount. If it was not going to last forever I wanted no part of it. Second, prices were never going to go up. I hated falling in love with products only to pay more and more as the years went by. Third, I insisted that we take care of people. I cannot solve all of the world's woes but in the realm of our products I did not want to throw you under the bus. If I did unintentionally I at least wanted to make it right. I also wanted more time with the family. I can work all day and provide lots of money but if my kids do not know me what good have I accomplished?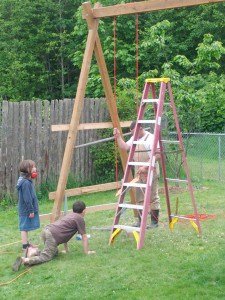 Which brings me back to our Made in America, Heavy Duty, Wooden Clothespins that everyone falls in love with. You guys are awesome!! Your feedback, support, encouragement, random comments are cherished and appreciated. I am blown away when I look backwards and see the thousands of people in the many different countries that want what my humble little shop is producing.
You have helped to birth a new business and give wings to a dream that I have hung onto for many years. With your help I have refined the manufacturing process from painfully slow and inconsistent to reasonably quick with higher than expected consistency. Our machines have gone from Sears quality to decent industrial quality including a custom unique machine that will never be mentioned again or have pictures taken.
All of that to tell you this:
You have come to expect a certain look, quality and price from Kevin's Quality Clothespins. You have recommended us to your friends and family and we have not let you down.
Because of your support we have decided to support you. Starting Friday, May 22nd 2015 our Factory First Clothespins are now selling for $18.50 per set of ten and the Factory Seconds are now selling for $13.50 per set of ten. Free Shipping with purchases of 5 or more is still available, Lifetime Guarantee is still available, Fast Service and priority shipping is still available. CLICK HERE TO VISIT STORE.
As we go into Memorial Day weekend I am grateful for the people who have sacrificed much so that I can make sawdust. I am grateful for family and friends (of which you are considered). May God continue to bless you as much as He has blessed us.
Thanks,
The Screwy Carpenter